Witch's hat biscuits
Ingredients
To make these spooky witches hat biscuits you will need:
6 rich tea biscuits
6 ice cream cones
100g milk chocolate
ready-to-roll green, orange and black fondant
icing sugar and water, for sticking
The kids are going to love these witch's hat biscuits. Covered in milk chocolate and decorated with colourful fondant, these biscuits are the perfect Halloween treat. These delicious biscuits are really easy to make and will take about 20 mins to make.

They're so simple to make with ice cream cones and rich tea biscuits. You can even fill the cones with sweeties too so there's a surprise on the inside! Try filling the cones with different sweet surprises - which ones will contain a trick or will they all contain treats?!

If you're feeling really creative in the kitchen this Halloween, you could make your own delicious biscuits too using our vanilla cookies recipe.

1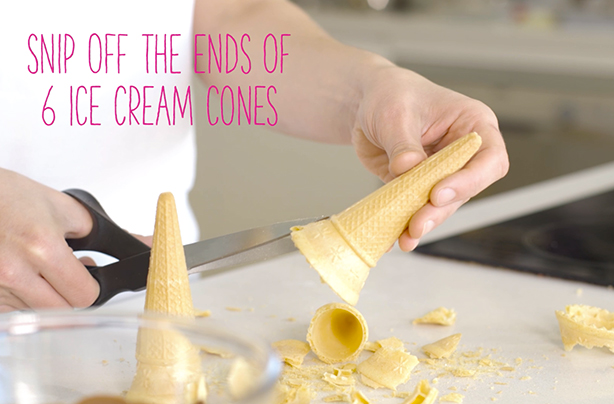 Step 1
Using scissors, cut the end part of the ice cream cone off and trim until flat. Make the ends of the cone are flat and sit level with the biscuits, so that they will stand up later...
2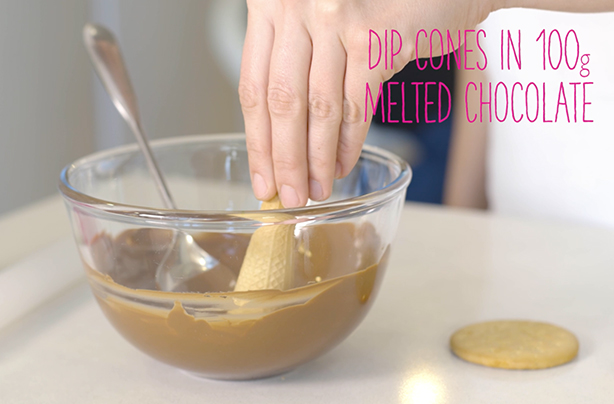 Step 2
Melt the chocolate in the microwave on a low heat stirring every 30 seconds or until melted. Stir and cool a little. Dip the cones into the chocolate so that they will stick to the biscuits, which will become the rim of the hat.
3
Step 3
Place a cone on the centre of each biscuit and leave to set.
4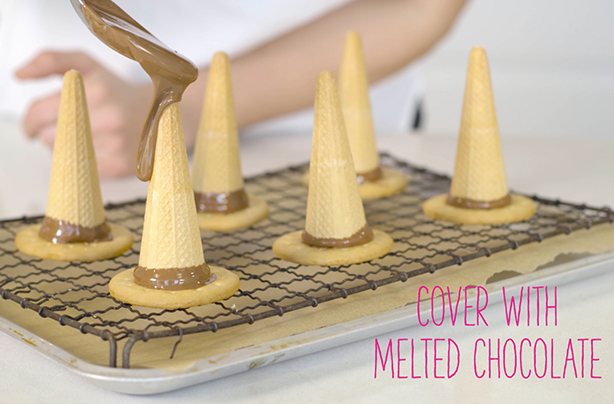 Step 4
Using a teaspoon, drizzle the chocolate over the ice cream cone and biscuits until completely covered. Move the biscuits onto a greaseproof paper-covered board and pop into the fridge to set.
5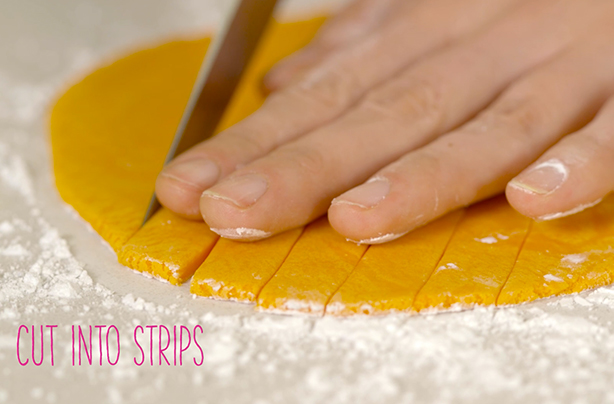 Step 5
Meanwhile, make the belts for the hat. Roll out some orange and green ready-to-roll icing. Cut into strips. Roll out the black fondant and cut out small rectangular shapes to sit on top of each belt, in a buckle shape.
6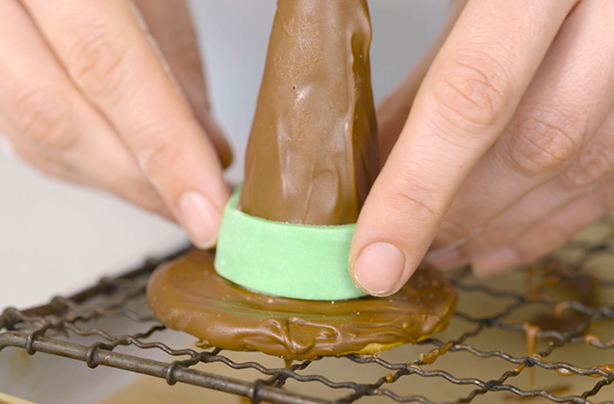 Step 6
Once the chocolate has set, take out of the fridge and attach the belts to the hat using the icing sugar mix. Cut off any excess fondant with a knife and press at the back to seal.
7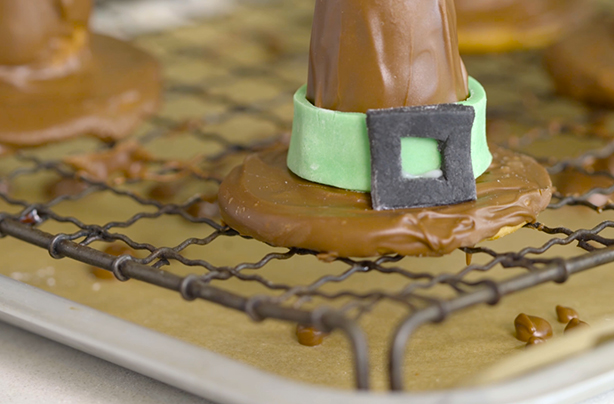 Step 7
Use the icing sugar mix to stick the black buckle onto the coloured belts.
8
Step 8
Your witch's hat biscuits are ready to be served!
Your rating