Vampire's bite jelly teeth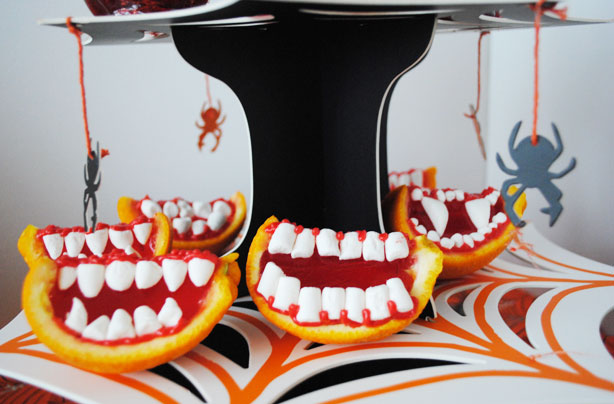 Ingredients
2 large oranges
1 packet of red jelly cubes
Red drawing icing
50g mini white marshmallows
These spooky mouths are actually rather tasty! Wobbly jelly and squashy marshmallows make these the perfect sweet treat for halloween and are really easy to make. The kids will love helping to create teeth shapes so why not leave most of the work to them? See how here...

1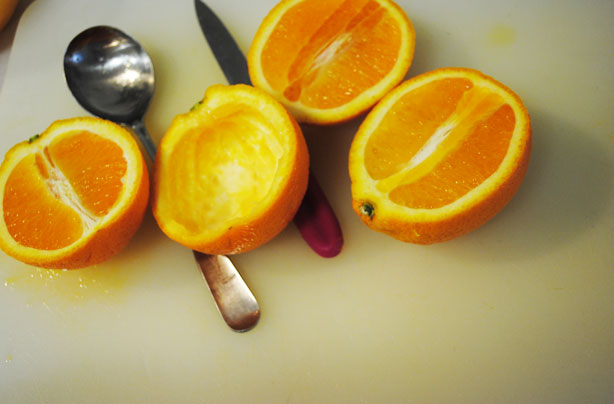 Step 1
Half your oranges and scoop out the flesh. You can use a knife to help loosen the pulp from the skin.
2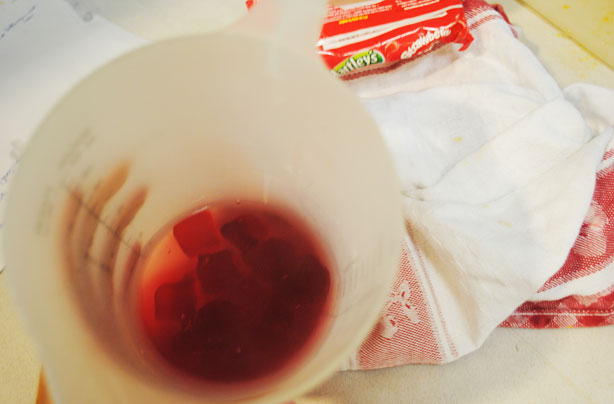 Step 2
Make up the jelly according to the instructions but halving the total water added so that your jelly remains firm when cut later on. Set in the fridge till firm.
3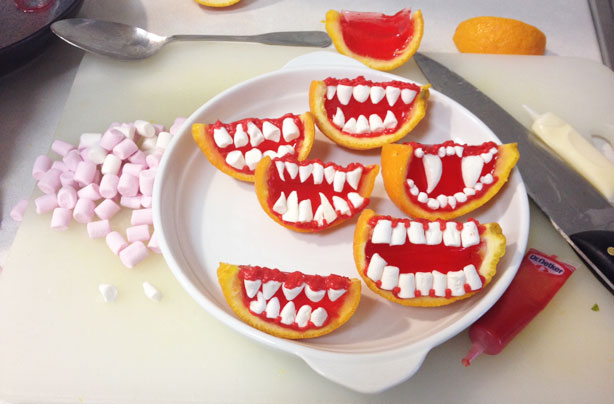 Step 3
Cut each half orange into three segments. Half the mini marshmallows and arrange like teeth using lots of different shapes. Pipe the red icing along the top and bottom to look like gums.
4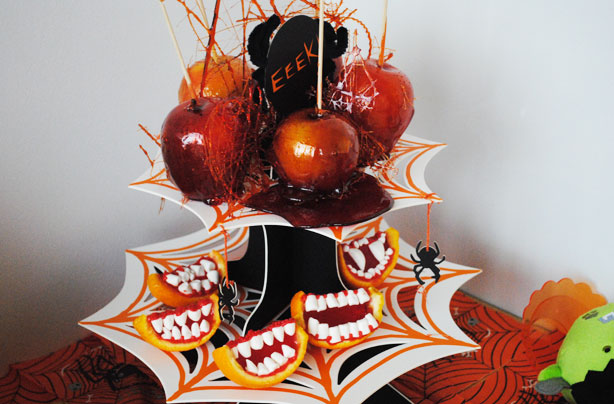 Step 4
Arrange in a spooky manner and feed to frightened guests!
Your rating