Sausage mummies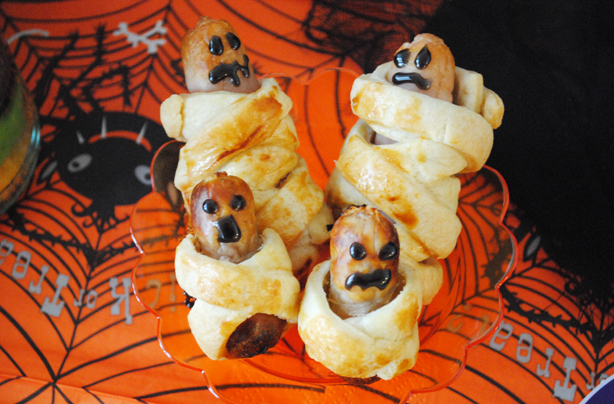 Ingredients
6 regular sausages, 2 cocktail sausages

1 pack of shortcrust pastry
1 egg (for egg wash)
Turn your sausages into spooky sausage mummies this Halloween.


With a little bit of shortcrust pastry and a handful of sausages, these sausage mummies are really easy to make with the kids!
These sausage mummies take 20-30 mins to make and 20 mins to cook. Delicious both hot and cold!

If you want to take them one step further drizzle in tomato ketchup for a blood-like look! Gruesome, but oh-so tasty too!

1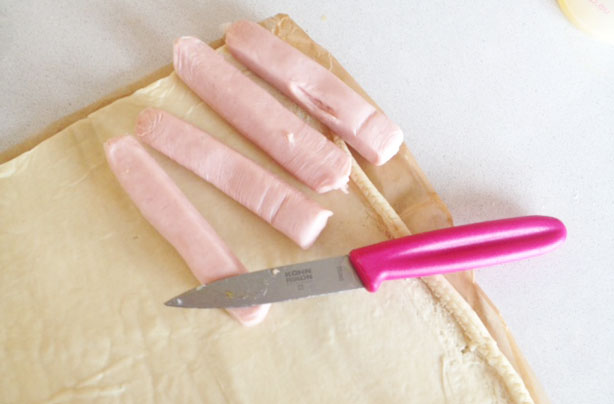 Step 1
Preheat oven 200C/400F/Fan 180C/Gas Mark 6. Roll out your pastry and measure the sausages on the pastry cutting the pastry into strips with a sharp knife.
2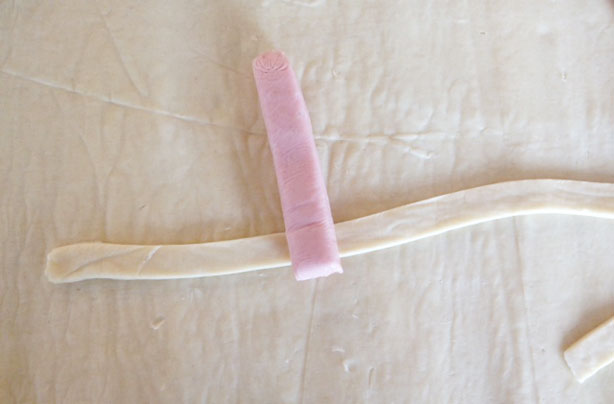 Step 2
Start from the base of the sausage and wrap the pastry around the sausage moving upwards.
3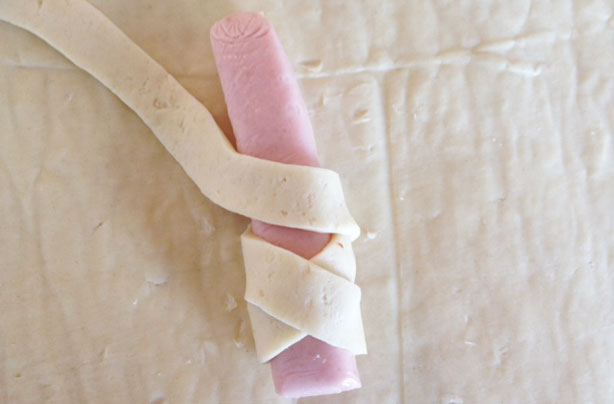 Step 3
Make sure the pastry is pulled tightly around the sausage so it doesn't unravel. Leave a gap at the top of the sausage for the sausage mummies 'face'. Brush with egg wash and pop onto a baking tray and continue with the other sausages.
4
Step 4
Cook in the oven 15-20 mins until the pastry is golden and crisp. Once they've cooled draw on the scary faces using black writing icing.
5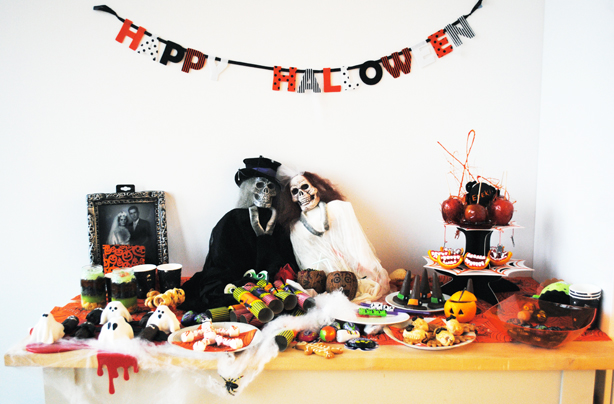 Step 5
In the mood for making some more spooky treats? Come and have a look at all of our gruesome Halloween party food creations including zombie-bread men, crunchy pumpkins and more -
click here!
Your rating