Halloween treat tub cupcakes
Ingredients
1 batch of our basic cupcakes
1 batch of our basic buttercream
6 Rice Krispie treat bars
150g orange fondant
75g black fondant
40g black modelling paste
20g yellow fondant
Black sugar pearls for the eyes
4 treat size packs of mini Smarties (or similar)
We just love these clever and creative cupcake toppers - perfect for Halloween! These toppers are made using Rice Krispies and taste just as good as they look. Top with your favourite mini sweets and watch the kids faces light up when they tuck into these Halloween treats!
Equipment
Deep muffin pan
12 PME Snazy Stripes baking cases
Rolling pin
Sharp knife
Pin tool or cocktail stick
Water brush

Piping bag and plain nozzle (optional)
58mm, 48mm, 40mm and 30mm circle cutter
1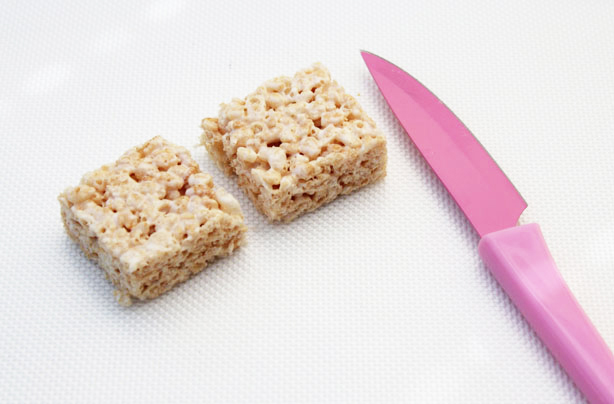 Step 1
Cut the Rice Krispie treat bars in half.
2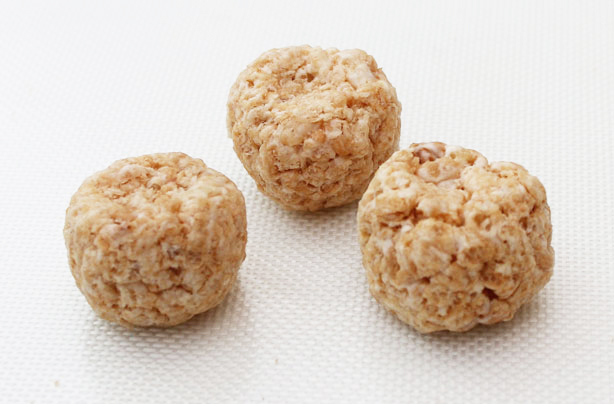 Step 2
Mould them in your hands and roll the halves into balls.
3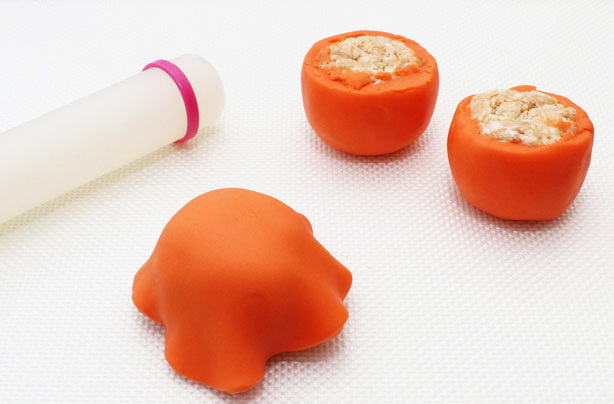 Step 3
Roll the orange fondant to 4mm thick and cover the RKT trimming the excess off the top.
4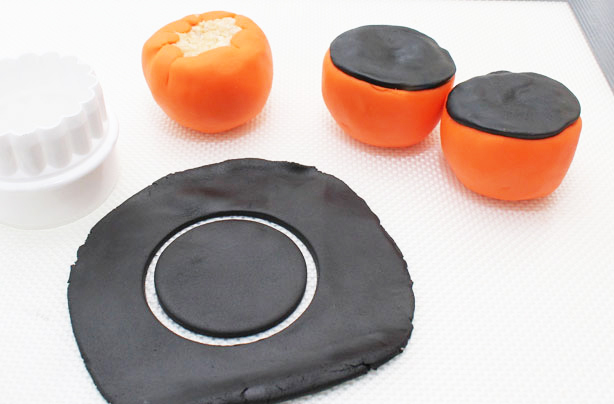 Step 4
Roll the black out to 2mm thick and cut 12 x circles to cover the tops
5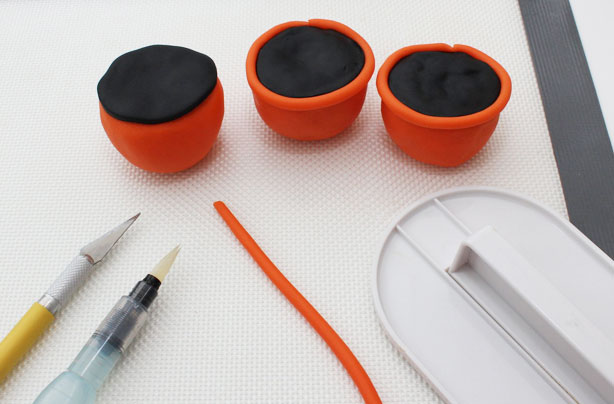 Step 5
For the rim of the tubs, roll the remainder of the orange fondant into long sausages. Using a fondant smoother will give a more even shape. Trim to size and stick around the edge of the tub with a brush of water. Using a pin tool or cocktail stick, add the pumpkin grooves around the outside by pressing it into the fondant.
6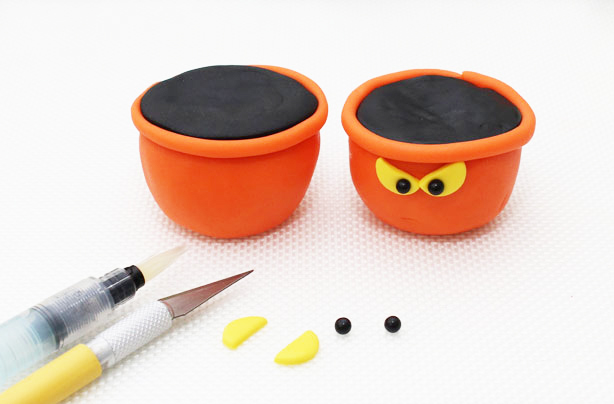 Step 6
For the eyes, cut 30mm circle and cut them in half, arrange the eyes to a point and stick them on with a brush of water, sticking the black sugar pearls on for the pupils.
7
Step 7
For the mouth, cut a section from a 40mm circle and then with a sharp knife, cut away triangle, squares etc to make a scary mouth. Stick on with a brush of water.
8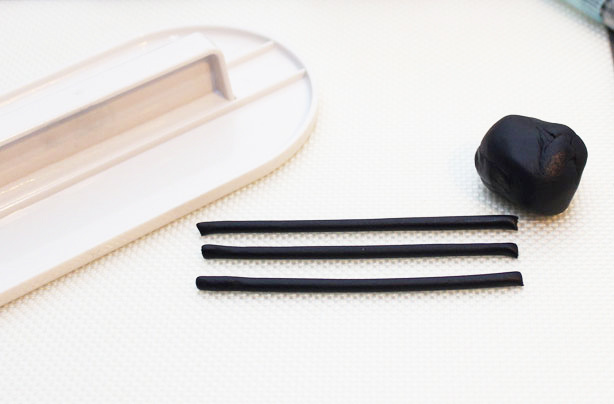 Step 8
To make the handles roll the black modelling paste out into thin sausages, trim to size and leave them to dry for 2 hours. When the handles are dry to touch bend them and wet the two ends sticking them at either side of the bucket. Leave them to dry for a minutes before brushing the black fondant with water and sticking the smarties on. You can use kitchen towel to hold the handles until they are dry if you need to. Use liquorice laces or straps as an alternative to fondant, if you like.
10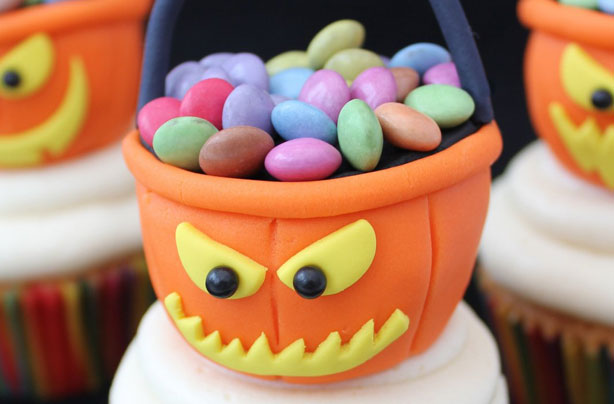 Step 10
Place your Halloween cake toppers on the top of each iced cupcake and serve!
Your rating