Snowman cake decorations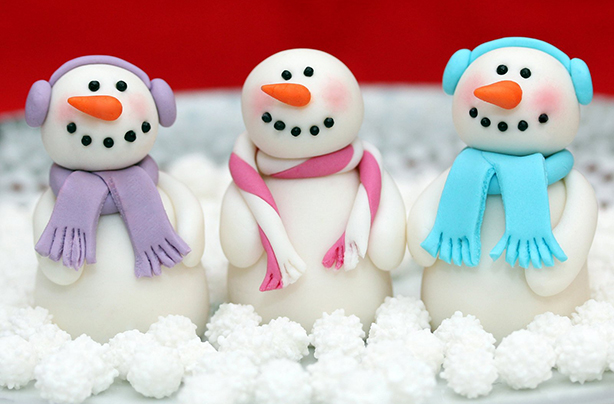 Ingredients
200g white modelling paste or fondant

10g lilac modelling paste or fondant
10g blue modelling paste or fondant
5g pink modelling paste or fondant
5g orange modelling paste or fondant
Black ball sprinkles/ nonpareil
Dusky pink petal dust (optional)
Are you making any Christmas bakes this year? If you want to make them extra special you should top them with these super cute snowman fondant toppers.

These fun little cake characters are so much easier to make than they look. Our step-by-step guide from cake decorating pro Victoria Threader shows you very clearly how to shape these little chaps.

Play around with their winter accessories or give them fun, different expressions to keep the kids amused.

This recipe makes 6 snowmen and will last for up to 6 months if kept in a breathable card cake box.


Equipment
Rolling pin
Water brush
Sharp or craft knife
Cocktail stick
Small nail scirrors (clean and for food only)
1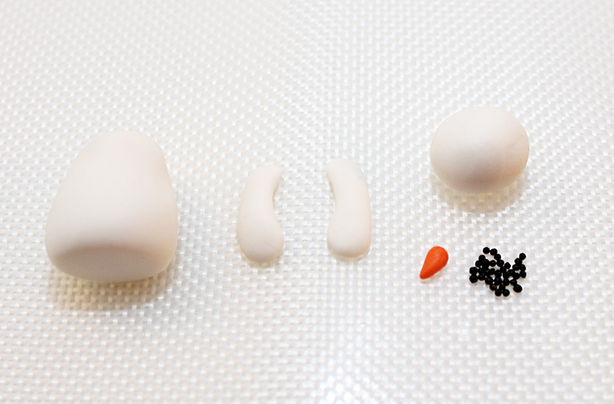 Step 1
Take about 15g of white fondant for each snowman.
For the body
: Roll a ball of paste then roll the top half slightly to give it a pear shape.
For the head
: Roll a ball
For the arms
: Roll 2 sausage shapes, pinching slightly at one end to make hands.
For the nose
: Roll tiny carrot shapes from the orange fondant.
2
Step 2
With a brush of water, stick the arms to the side of the body, the noses to the head and add the black balls for the eyes and smile. Gently push the balls into the fondant with a cocktail stick.
3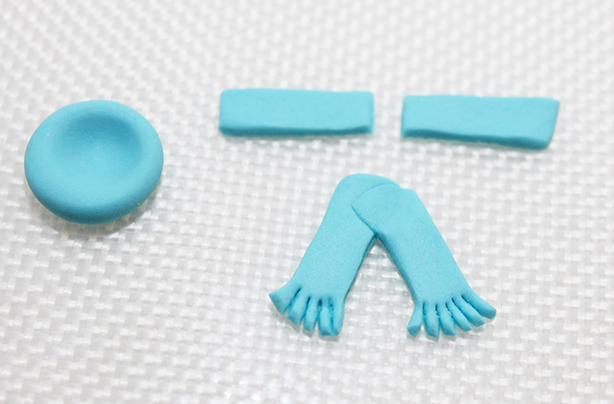 Step 3
For the scarf
: Roll a small ball of coloured paste and press in the centre with your finger. Cut two small strips and tassel one end by snipping them with the small nail scissors.
4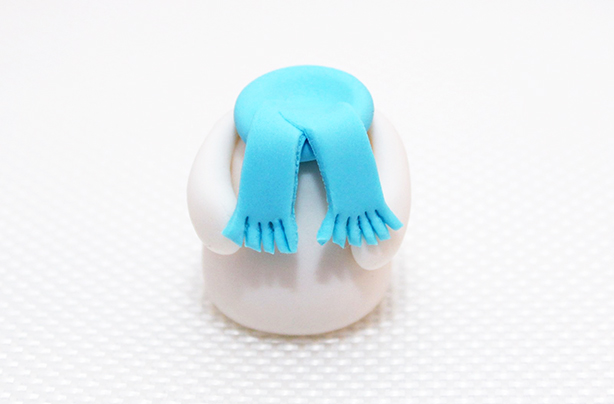 Step 4
Stick the disc to the top of the body with a brush of water and then stick the strips to the top of the disc.
5
Step 5
To make ear muffs
: Roll a thin sausage and two tiny balls of coloured paste. Stick the sausage over the top of the head and then, squash tiny balls flat and stick to the ends of the sausage shapes.
6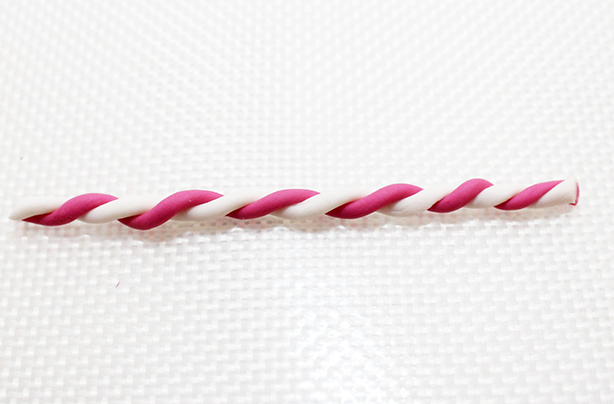 Step 6
To make the stripy scarf:
Roll a thin strip of white and a thin strip of pink paste and twist together.
7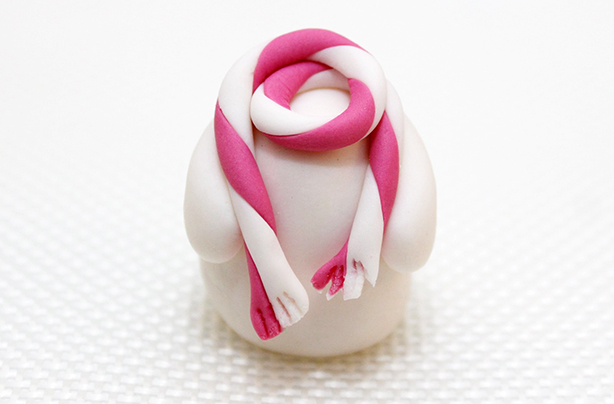 Step 7
When the scarf is twisted evenly, roll it on the counter to smooth the stripes out and stick it to the top of the body with a brush of water.
8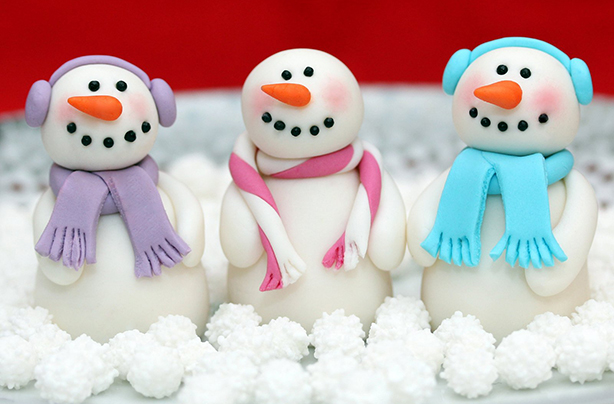 Step 8
Stick the finished heads onto the bodies with a brush of water, add cheeks with petal dust if you wish.
Place the finished decorations onto your cakes.
Your rating