Homemade Bounty bars
Ingredients
200g desiccated coconut
1 can condensed milk (397g)
200g milk or plain chocolate
Do you love chocolate bars? Have you ever thought of making your own versions at home? Homemade bounty bars are so easy to make - you only need 3 ingredients!

The sweet coconut filling is not as hard to make as you might think, a simple combination of coconut and condensed milk will recreate the filling of the classic chocolate bar.

This recipe makes roughly 10 small bars.



1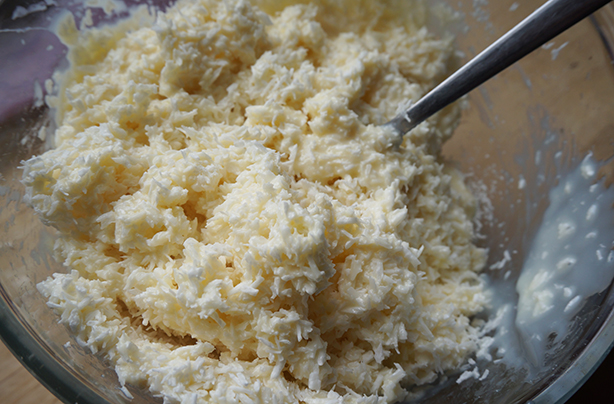 Step 1
Pour the condensed milk over the coconut and stir until evenly mixed.
2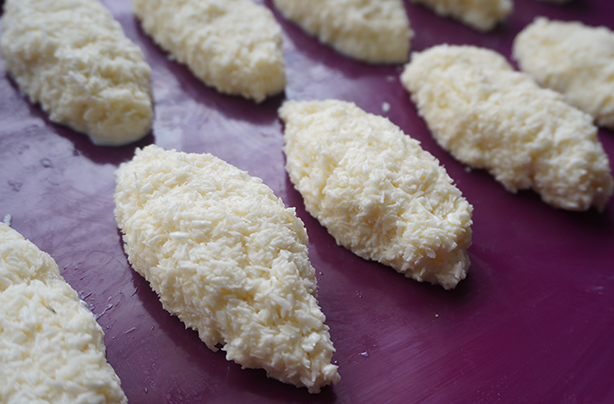 Step 2
Grab handfuls of the coconut mixture and shape into bars - you can make them as big or as small as you like. Arrange on a lined baking tray or piece of greaseproof paper and allow to set in the fridge. The coconut will not go too firm but it will hold it's shape.
3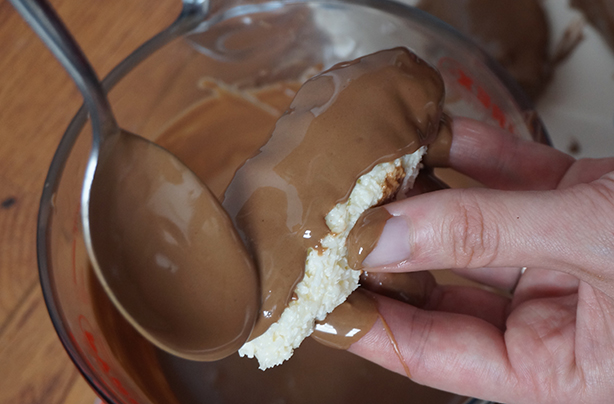 Step 3
Melt the chocolate, either on the hob or in the microwave, and allow to cool. Spoon the chocolate over the coconut bars and leave on a wire rack to harden. Place a plate under the wire rack to catch excess chocolate. Once a little set, put onto some greaseproof paper and place in the fridge to set.
4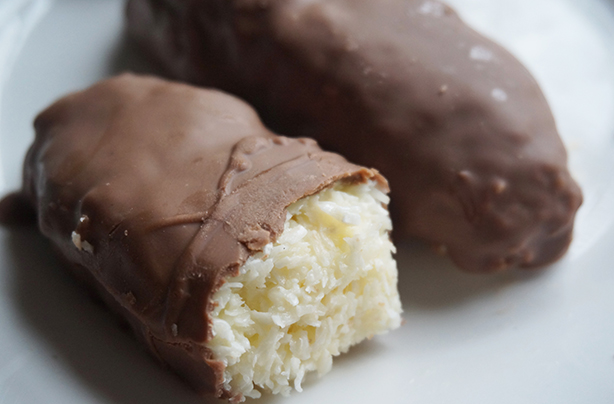 Step 4
And there you have your finished Bounty bars - they couldn't be easier!

Where to next?See more amazing homemade versions of your favourite treats
More naughty chocolate recipes
10 amazing things to make with Creme Eggs
Your rating