Carrot cake decorations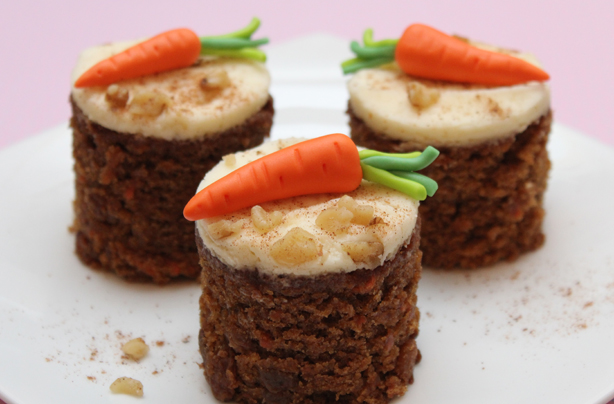 Ingredients
36g orange fondant
10g green fondant
These classic decorations are perfect for popping on top of carrot cakes, carrot muffins or little carrot cupcakes. However, if you donít fancy a carrot flavoured bake then we think these are pretty cute looking on whatever baking you happen to have made.

How about using them to decorate Easter-themed bakes? Using very few ingredients and taking moments to make, you can have these made easily while your cakes bake.

Equipment
Cocktail stick
Sharpe knife
Water Brush
1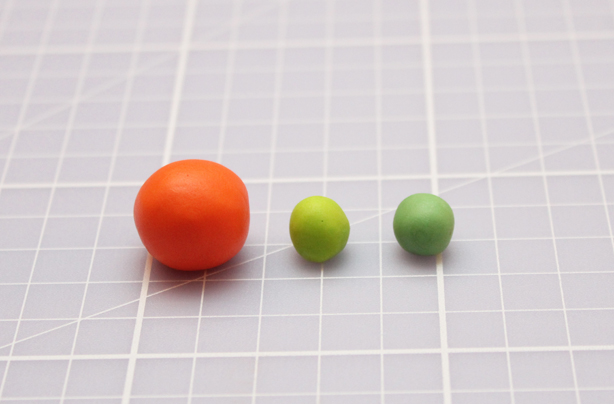 Step 1
Start with a 3g ball of orange fondant and a little green fondant in two different shades.
2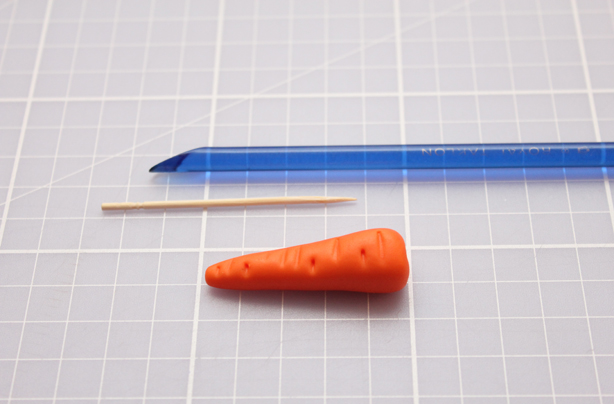 Step 2
Roll the orange fondant into a carrot shape and, using the cocktail stick, add small lines across the carrot and a hole in the top.
3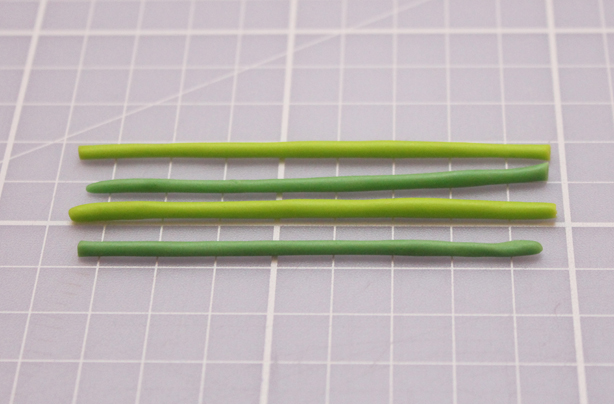 Step 3
Roll the green fondant into long green sausage shapes.
4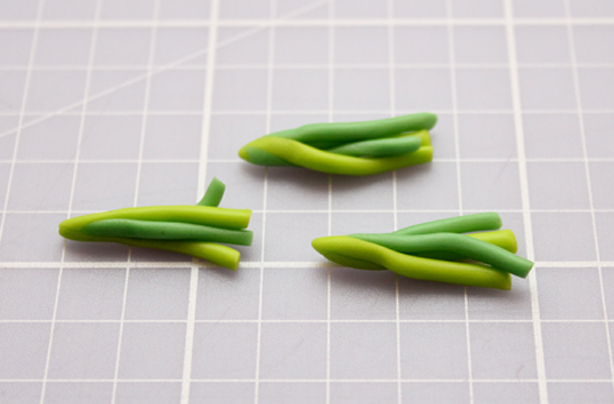 Step 4
Cut them into sections of 4 and roll one end to a point.
5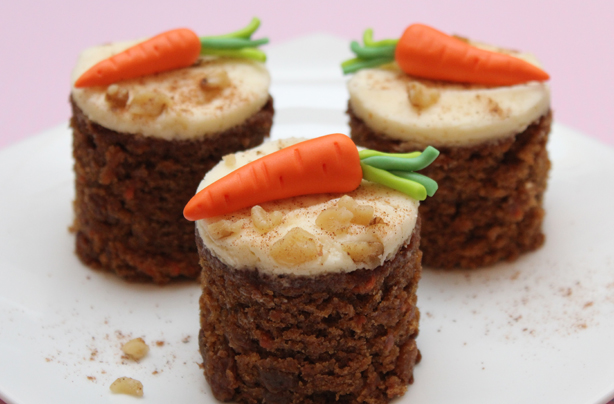 Step 5
Using the water brush, glue the point of the green stem with a little water into the carrot and arrange the finished carrots on top of your cake.
Your rating