Paper peony cake decorations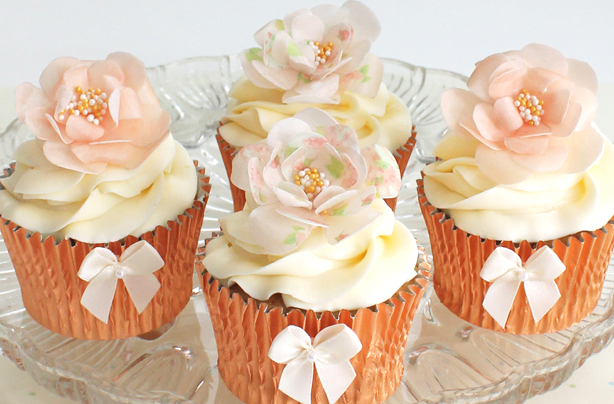 Ingredients
For the piping gel:
60ml water
60ml corn syrup
3tsp cornflour
ľtsp clear vanilla extract
For the flowers:

Wafer paper of your choice
Sugar sprinkles or nonpareil for the centres
How pretty are these edible paper peony cake decorations? Each delicate flower is created from wafer paper and makes a very impressive, realistic flower to sit on top of your cupcakes or large cake.

It may seem a little tricky to make these floral cake decorations at first, but our step-by-step picture recipe will break down each process to make it that little bit easier.

We think these pretty flowers would transform any cake into a work of art. Pop individual flowers onto cupcakes or make up a whole bouquet on a large cake.

Equipment
Wilton 2D piping nozzle (optional)
Piping bag
Scissors
Flower cutters; PME 5 petal flower cutters, 30mm to 50mm
Pencil
Soft brush
Whisk
Small pan
1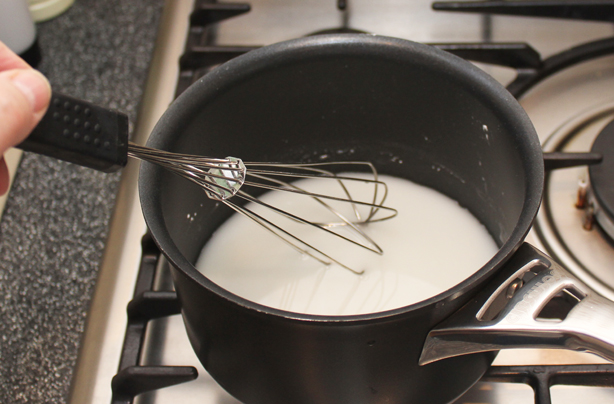 Step 1
Add the water, cornflour, corn syrup and vanilla to a pan and heat on a medium heat until it thickens.
If you don't have corn syrup you can replace it with golden syrup, the gel will be toffee colour however but this is fine if you are using darker coloured paper. You can also buy piping gel ready made in cake decorating shops or online.
2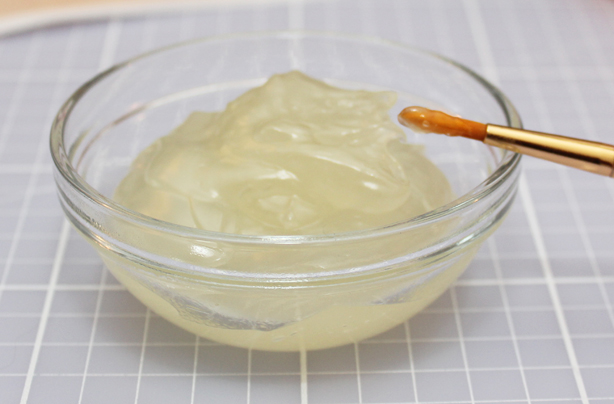 Step 2
It will be a translucent gel like this when itís ready.
3
Step 3
Using the flowers cutters, draw around each cutter onto the wafer paper.
4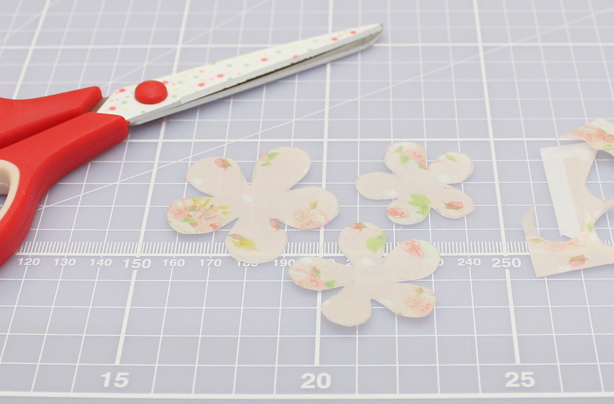 Step 4
Cut the petals out with a pair of scissors.
5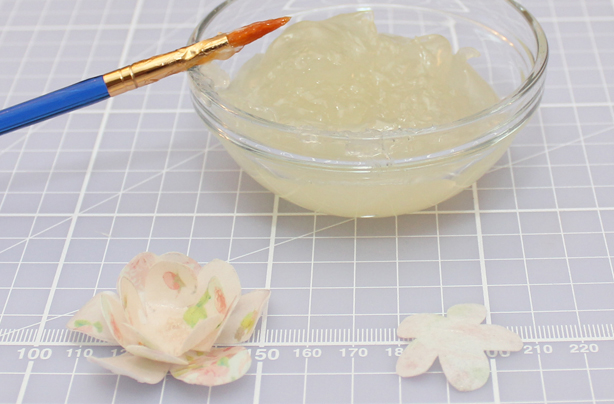 Step 5
With wafer paper, there is a front and a back. It makes it easier if you have a colour and pattern as this will help you to tell which side is which. If you are using plain white, the shiny side is the front. Brush the backs of the petals completely with the piping gel and the petals with start to curl. Offset the petals as you are sticking them on top of each other.
6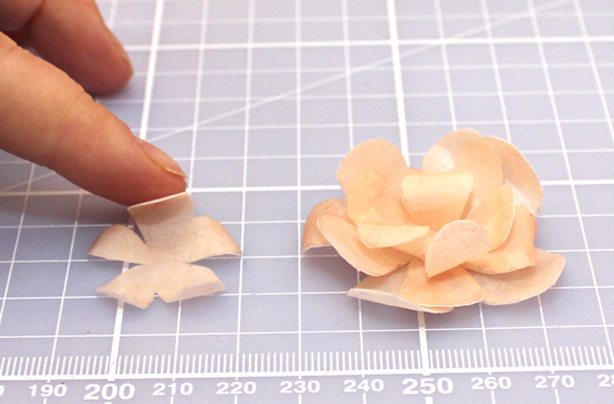 Step 6
When the paper has softened, you can curl and bend it. If you donít soften the paper it will just crack and fall to pieces.
7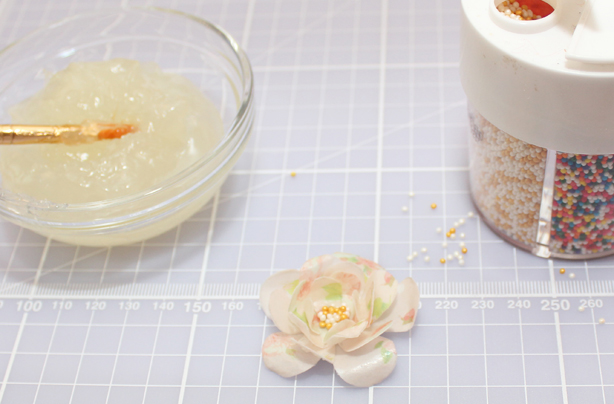 Step 7
When all the petals are stuck together, add a dot of the piping gel to the centre and sprinkle with the nonpareils or sugar sprinkles.
8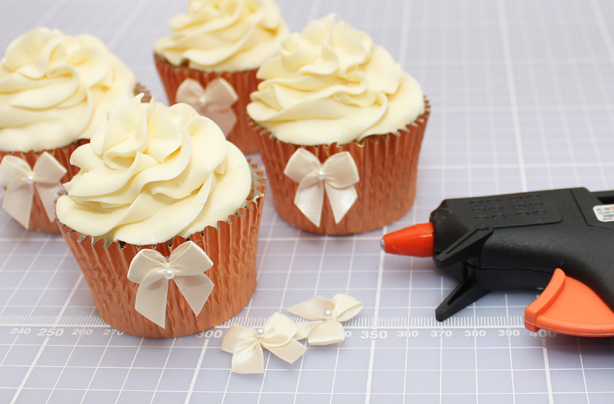 Step 8
Ice your cupcakes with a Wilton 2D piping nozzle. You can add bows to your cupcake cases by carefully using a glue gun.
9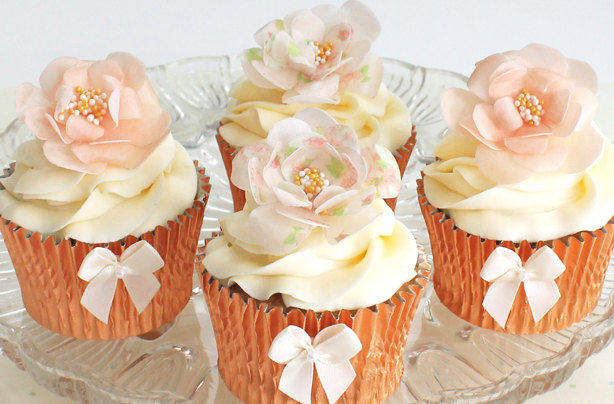 Step 9
Add your flowers to the icing and serve.
Your rating