How to make Halloween ghost cake decorations
Ingredients
6 large and 12 small lollies
125g white fondant
125g white modelling paste
10g black fondant
Learn how to make Halloween ghost cake decorations for your spooky cupcakes this Halloween. They're really easy to make especially when you follow our step-by-step picture and video recipe.
Equipment
78 & 98mm circle cookie cutter
Rolling pin
15mm circle cutter for the mouth
Piece of polystyrene or something you can stand your lollies in
Small palette knife
1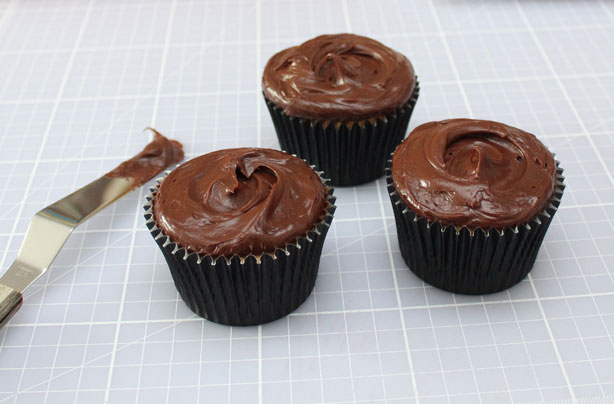 Step 1
Bake your cupcakes and leave to cool completely. Ice your cupcakes by spreading the chocolate icing on with a small palette knife.
2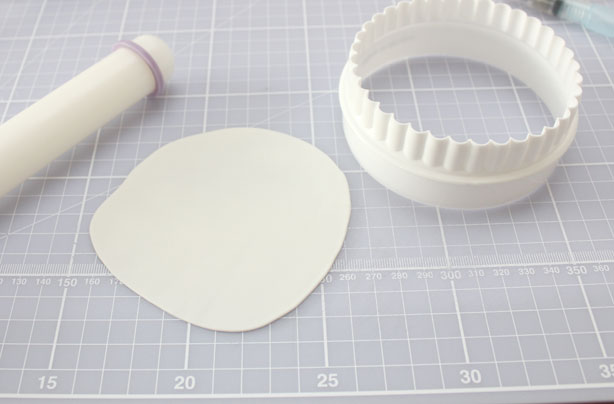 Step 2
Mix the fondant and modelling paste together, roll and cut a 98mm circle for the larger ghosts and 78 for the smaller ones. Once you have cut your circle, give it a quick roll over with the rolling pin just to make a bit larger.
3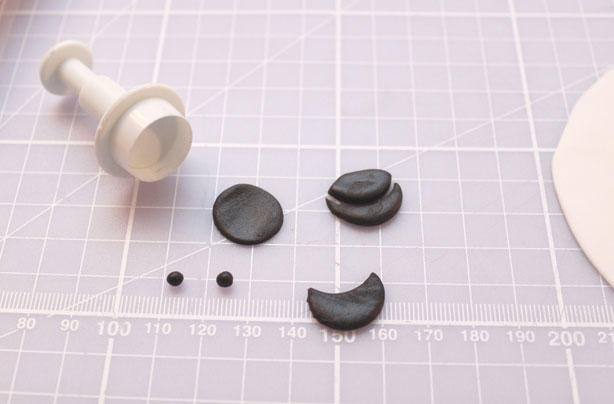 Step 3
Pop your lollies into a piece of polystyrene or something similar. Victoria used smaller lollies for the small ghosts. Roll the black fondant out to 2mm thick and cut a circle, then using the same cutter, cut a section away to leave you with a smile. Roll 2 small balls of black fondant for the eyes.
4
Step 4
Stick the eyes and the smile into the centre of your rolled circle. Black fondant it usually quite sticky so you donít need to glue it, however, use a dot of water on the end of a brush if you need to.
5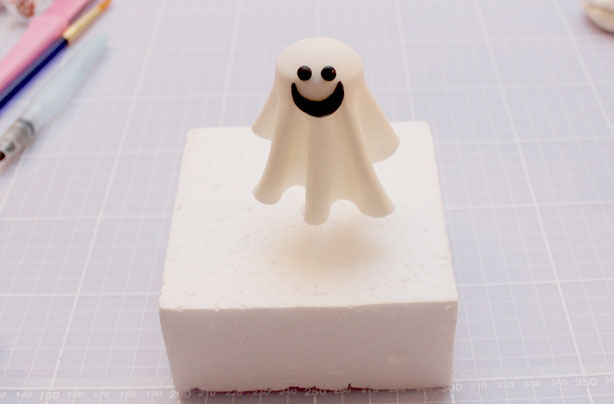 Step 5
Lay the circle over your lolly and arrange the ruffles around the bottom with the tips of your fingers.
6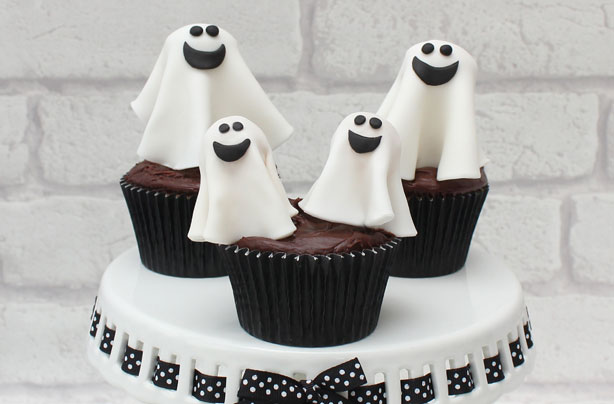 Step 6
Add the ghosts to the cupcakes by pushing the lolly stick gently into the centre of the cakes. Your cupcakes are ready to serve.
Your rating