St Clements cheesecake
Print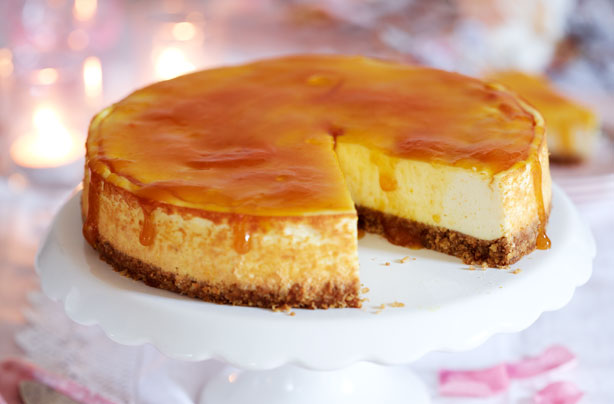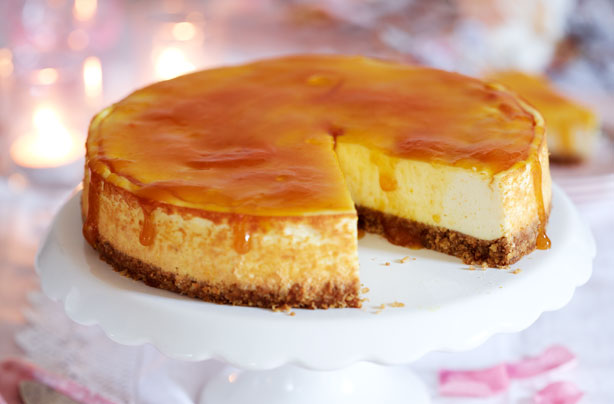 Serves: 12

Prep time:

plus cooling and chilling

Cooking time:

Total time:

plus cooling and chilling

Skill level: Bit of effort

Costs: Mid-price
Light and delicious St Clements cheesecake brings digestive biscuits, oatcakes, oranges and honey together to make one mouth-watering dessert with a guilt-free element as it uses low-fat spread and 0% fat greek yogurt. Make this cheesecake in advance and leave to set overnight. The 0% fat greek yogurt is a really nice change from fatty soft cheese, which can also sometimes weigh down your cheesecake. If you're after a light pud, this is really a great option. If you're watching the calories, you can still have a little slice as it's nearly guilt-free...
Ingredients
125g light digestives, crushed
100g rough oatcakes, crushed
90g low fat spread, melted
1tbsp honey
250g ricotta
3 medium eggs, beaten
8tbsp granulated sweetener
Zest 2 large oranges
3tbsp cornflour
200g 0% fat greek yogurt
400g extra light soft cheese
Zest 1 large orange and 6tbsp juice
Juice 1 lemon
3tbsp caster sugar
Instead of full fat Philly we've used ricotta, yogurt and light soft cheese for our baked cheesecake packed with citrussy flavour.
Method
Heat oven to 170C/gas 3. Put an ovenproof dish full of hot water onto the lowest shelf of the oven. Brush a 22cm spring-form tin with a little of the melted spread. Mix the remainder with the biscuits and honey. Press into the tin, smoothing the surface with a spatula. Chill for 20 mins.
In a food processor, whiz the ricotta and eggs until smooth, add sweetener, zest, cornflour, yogurt and soft cheese and whizz again until smooth. Pour onto the biscuit base and sit the tin onto a baking tray. Bake on a middle shelf for 50 mins, until just set. Turn off the oven, open the door ajar and cool for 30 mins. Remove and cool to room temp before chilling for at least 3 hrs or overnight.
To make the drizzle, boil together the zest, orange and lemon juice and caster sugar until quite syrupy, cool and drizzle over the cake
Your rating