Crepe cake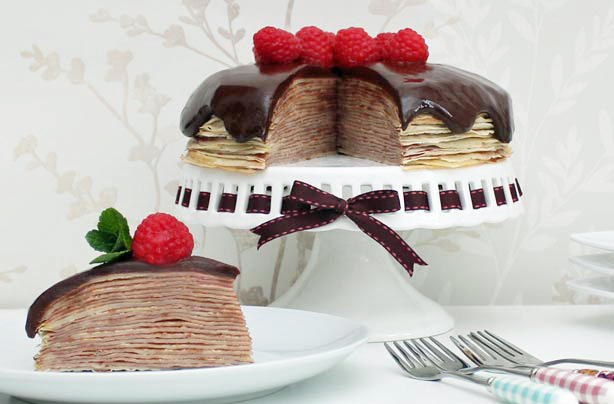 Ingredients
For the
pancakes
:
220g plain flour
400ml semi skimmed milk
100ml water
¼tspn salt
4 medium eggs
30g melted butter
For the ganache:

200g dark 50% chocolate
150ml double cream
200g fresh raspberries
Fresh mint to decorate
Love pancakes? Take your obsession to the next level by turning the batter into a show stopping crepe cake.
It's quite easy to create a crepe cake, you simply layer thin pancakes and top with a ganache and some fruit (or sweets and chocolate if you're feeling naughty!)
The easy twist will sure to get people talking - and you don't have to tell them how speedy it was to put together!


This crepe cake, by our baking queen Victoria Threader, takes about 50 mins to make and will feed about 6-8 people.
Want to learn how to make the perfect pancake? Take a look at our
ultimate pancake recipe
- it comes with a step-step-video so you can cook along!
Equipment
Small non-stick frying pan
Small palette knife
Spatula
Sharp knife
Fine sieve
Silicone brush (optional)
1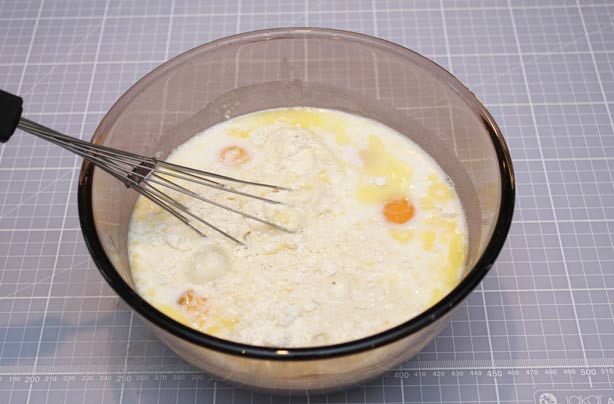 Step 1
Melt the butter in the microwave in 10 second blasts. Put the rest of the ingredients to a large mixing bowl, adding 1 tablespoon of melted butter and keep the rest to grease the pan. Whisk until smooth.
2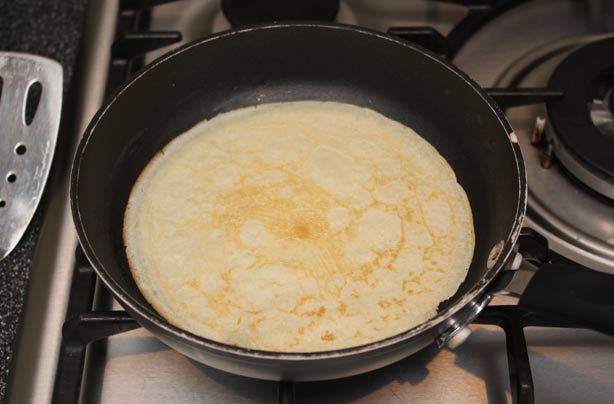 Step 2
Grease the pan, with the melted butter, using a silicone brush if you have one, and cook the pancakes. You don't have to grease the pan each time, just every 3rd pancake.
Stack the pancakes and leave them to cool. Victoria managed to get 21 pancakes from the batch of batter.


3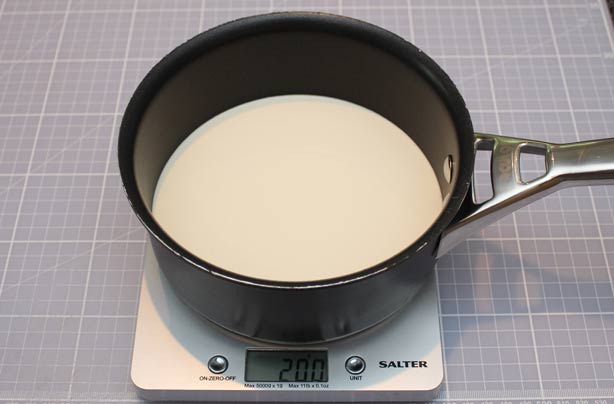 Step 3
Weigh the cream and heat gently on the hob until just to boiling point.
4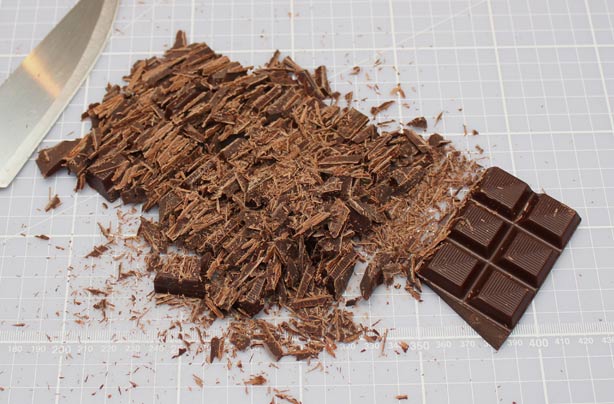 Step 4
Finely chop the chocolate with a sharp knife.
5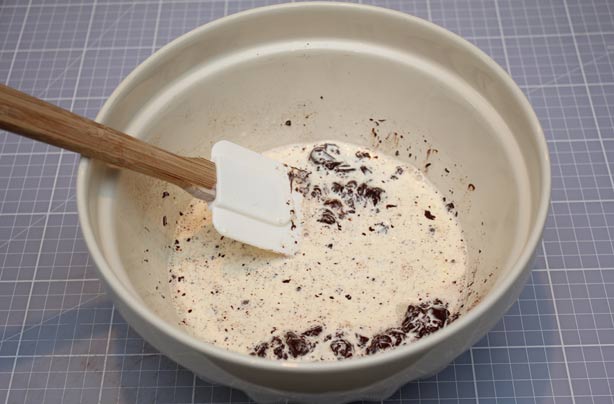 Step 5
Add the hot cream to the chopped chocolate.
6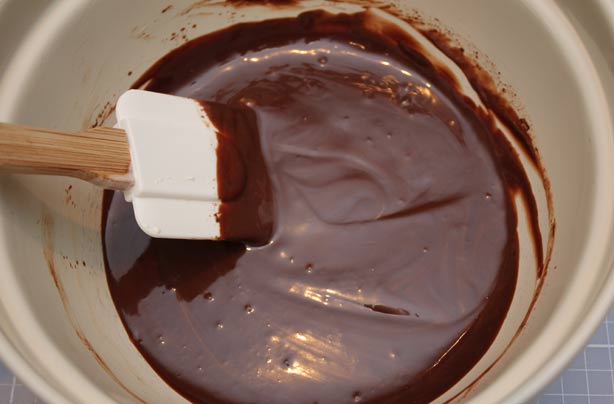 Step 6
Stir the chocolate gently, so you don't make too many bubbles, until it's smooth and shiny.
7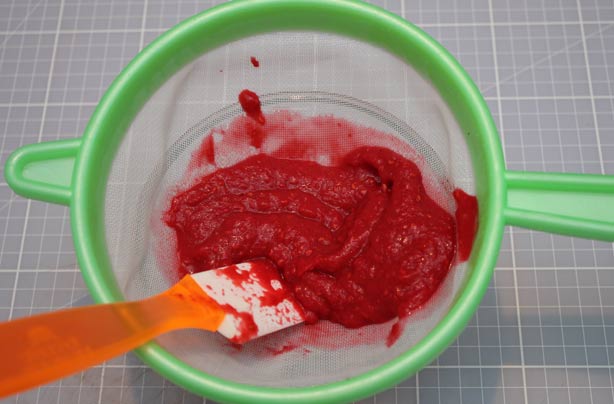 Step 7
Blend the raspberries, keeping some whole to decorate the cake.
Push the raspberry pulp through a fine sieve to get rid of all the seeds.


8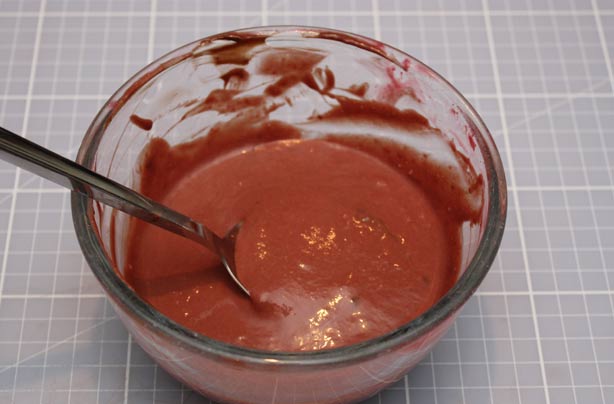 Step 8
Add half of the ganache to the raspberries and mix until smooth. If the ganache has set slightly, just melt it for a few seconds in the microwave.
9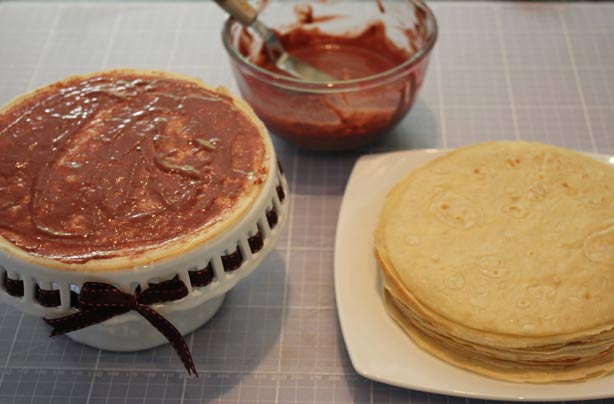 Step 9
Spread the raspberry ganache onto the pancakes and build the cake, making sure there's ganache on every layer.
10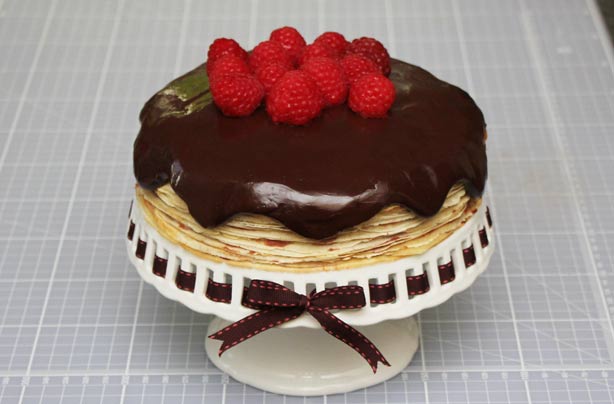 Step 10
Pour the chocolate ganache on the top of the cake, teasing it over the edge with the palette knife. Add the whole raspberries.
11
Step 11
Cut a slice from the cake and serve decorated with raspberries and mint.
Your rating