Selfie cake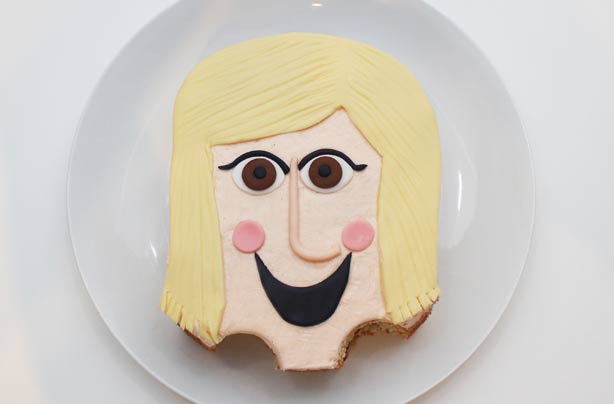 Ingredients
1 cake, to decorate
¼ batch buttercream
orange/yellow food colour
55g fondant
50g modelling paste
10g black fondant
5g chocolate fondant
2g pink fondant
5g skin tone fondant
Join in the Comic Relief fun by making your own selfie cake. Our cupcake queen Victoria Threader will show you how easy it is to recreate your own face using a little bit of fondant and some creative thinking.

The kids are going to love making their own faces and eating them too!

Want to raise some money for Comic Relief? Find out how to get involved here.
Equipment
palette Knife
cutting/embossing wheel
circle cutters (30mm, 25mm, 5mm)
sharp knife
kitchen towel
1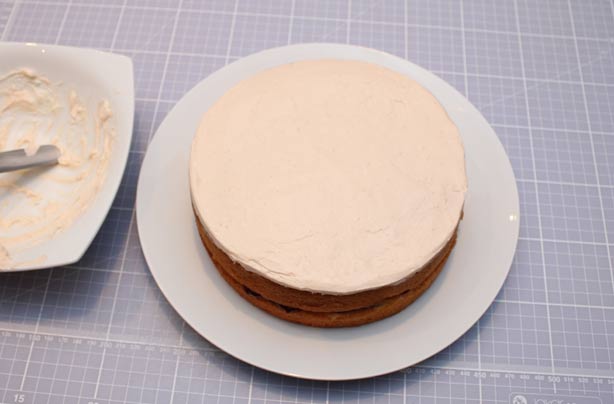 Step 1
Bake your favourite cake and leave it to cool on a wire rack before decorating. Victoria Threader made a classic Victoria sponge cake.
Add a tiny amount of the orange food colour and mix until you have a skin tone colour. Spread the buttercream over the top of the cake using the palette knife then chill for 10 minutes.
2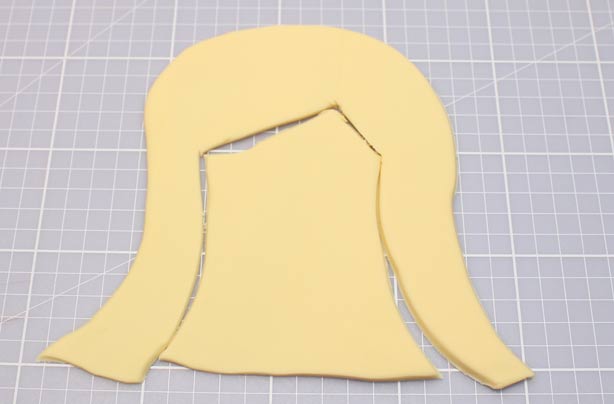 Step 2
Mix 50g fondant and modelling paste together and colour to your hair colour. Victoria used a touch of yellow.
Roll and cut your hair shape from the paste.
3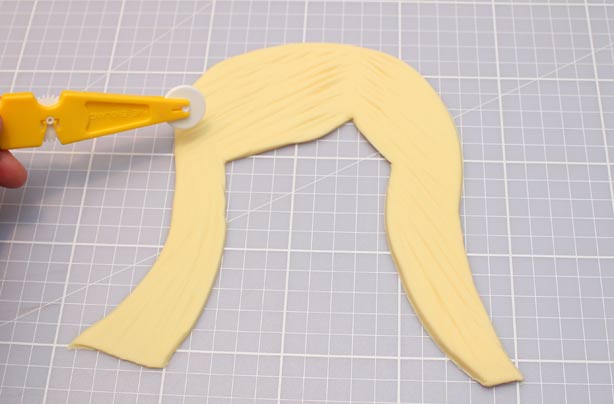 Step 3
To give it texture, use an embossing wheel.
4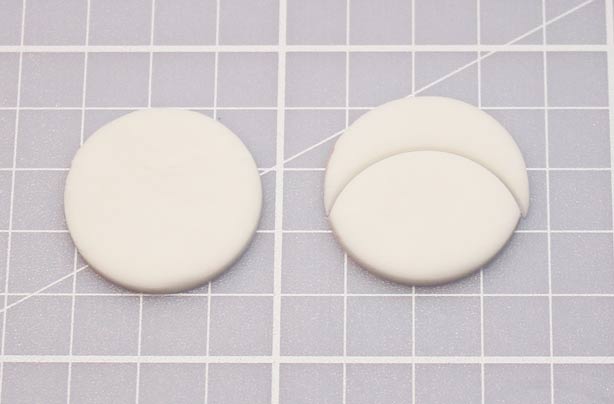 Step 4
For the eyes, roll the white fondant and remove the top section with the same cutter.
5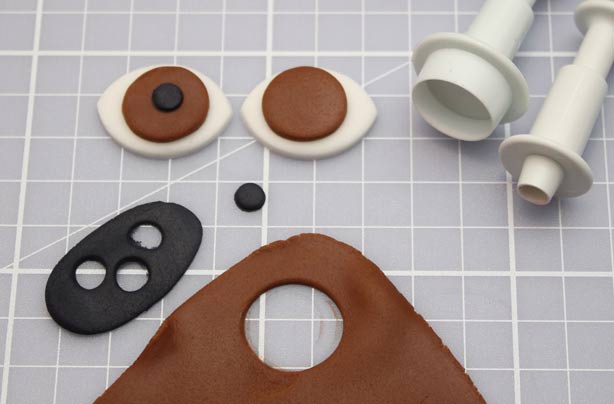 Step 5
Add pupils, cheeks and mouth with the circle cutters and chocolate fondant. You can use whichever colour is appropriate for you.
6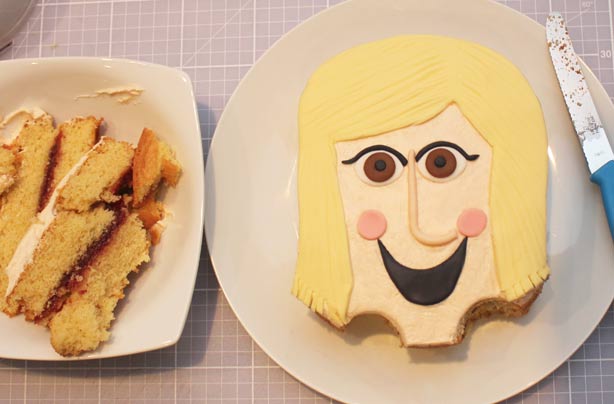 Step 6
Finally, trim the excess off the cake with a sharp knife and use a circle cutter to define a neck.
7
Step 7
Take lots of funny pictures with your cake before serving!
Your rating