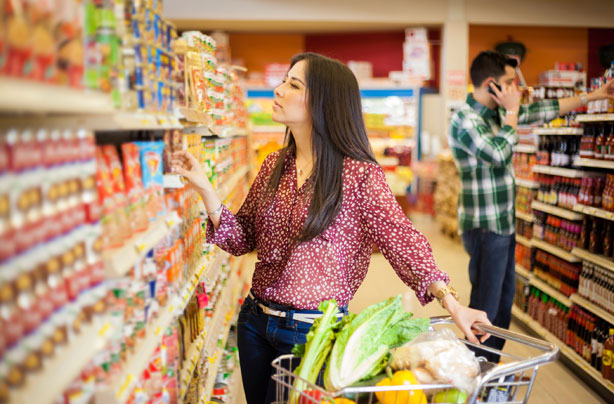 The weekly shop is one of the biggest drains on family resources - and not just when it comes to bread and milk. From teabags to washing powder, the cost of the daily essentials that we pile into our trolleys really adds up, so when we heard about some changes to our favourites, we were pretty darn cross about it!
Many of our favourite household products are shrinking, whilst the prices remain the same - and in some cases, even go up! If you feel like your purchases don't go as far as they used to, this is probably the reason why...
Cadbury Freddo bars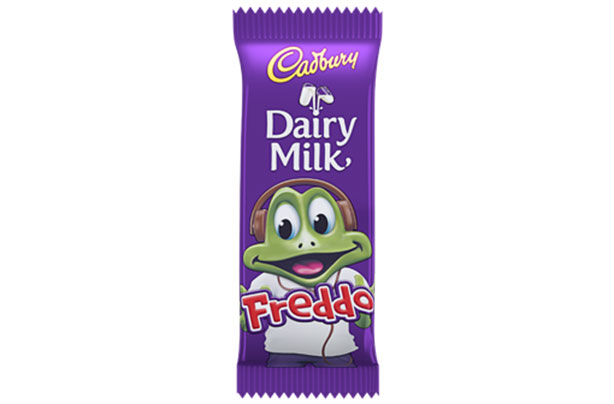 Okay, so Freddos aren't actually getting smaller, but the price is set to rise again in 2017 so technically you'll be getting less chocolate for your money. If you're a Freddo fan then brace yourselves, because one will soon cost you 30p! The decision has come from food conglomerate Mondelēz, as they're due to raise the price by 20 per cent in order to 'keep favourite brands on the shelf'.
Of course, it's not the first time the price of a Freddo bar has caused controversy. Back in 2000, the treat would have cost you just 10p before rising to 17p in 2010. In 2015 it was increased again to 25p. Remember the time you could get five Freddos for 50p? It's just not the same any more.
The chocolate has also got lighter in recent years. The treat originally weighed 17g, before growing to 20g in 2007. However, in 2011 it shrunk back to the much lower weight 18g.
The most timely investment I have ever made. 😏#Freddo #Finance #Economy pic.twitter.com/EbsrjF8Bdy

— Dean George (@deanogeorge) January 12, 2017
The price of a #Freddo will soon be 30p. You thought 2016 was savage, 2017 is off to a great start 😱#endofdays #brokenbritain

— Natasha (@NatashaPea) January 12, 2017
Maltesers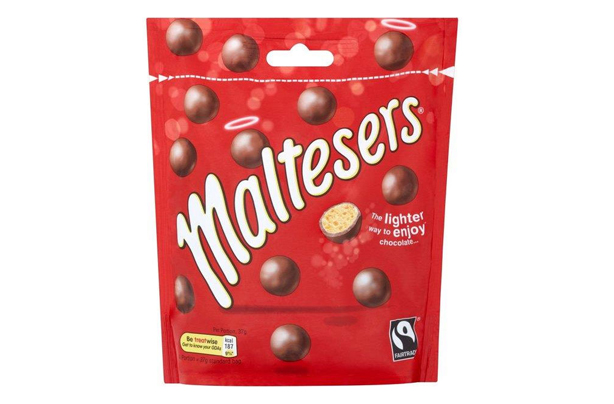 Just when we thought we'd seen enough chocolate-shaped tragedy in 2016 we discover that - along with Terry's Chocolate Orange and Toblerone - Maltesers have also been letting us down sneakily. Packets of these bubbly chocolates have officially shrunk in a move that's been labelled #maltesersgate by consumers.
The controversy came to light after food retail expert Steve Dresser tweeted evidence that sharing bags of Maltesers have reduced in size by 15%. In the picture Steve snapped a packet of Maltesers that weigh 103g beside an old label that reads they should weigh 121g.
Forget #Marmitegate, it's #maltesersgate as Mars are reducing pack sizes again(!) 121g down to 103g. pic.twitter.com/TtQoHzrtl0

— Steve Dresser (@dresserman) November 17, 2016
Toblerone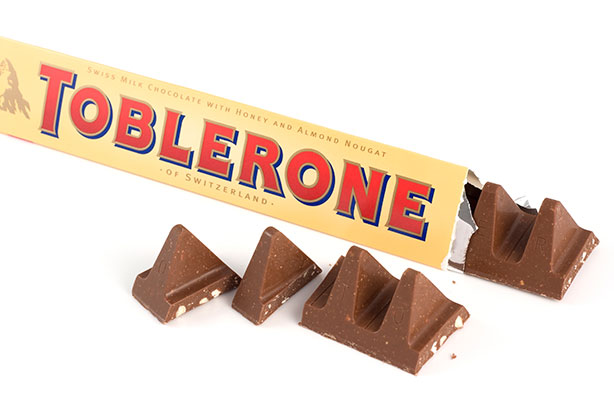 Take a very good look at this classic Toblerone, because you won't be seeing them in the shops for much longer. No, they're not being discontinued, but they have been given a brand new, very spacious design, as well as a reduced weight, and die-hard fans of the triangular choc are kicking OFF.
America. We voted for the angry, short term, blame-game option. NOW LOOK AT OUR TOBLERONE. pic.twitter.com/4ak6wDDxcz

— Daniel Hardcastle (@DanNerdCubed) November 8, 2016
The new #Toblerone.
Wrong on so many levels. It now looks like a bicycle stand.#WeWantOurTobleroneBack. pic.twitter.com/C71KeNUWF1

— James Melville ❄️ (@JamesMelville) November 8, 2016
Current status: panic-buying old Toblerone. pic.twitter.com/nMe1VPMOUH

— Lisa (@biscuitahoy) November 8, 2016
Bars that used to be 400g will now weigh 360g, and the 170g bars are now 150g. Manufacturers Mondalez released a statement addressing the changes on Facebook, saying that they were necessary to keep the cost of the product down - but that hasn't stopped people questioning why they didn't just chop a triangle off the end, rather than altering the bar's iconic shape completely...
Terry's Chocolate Orange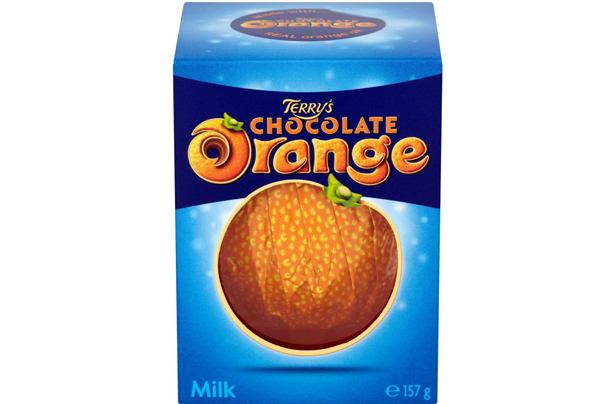 It's with heavy hearts that we have to tell you that the owners of Terry's Chocolate Orange have reduced the size of this delicious treat by 10% over recent months.
The stocking filler favourite used to weigh in at 175g but has more recently been produced at just 157g. And if you think you'll be saving some pennies thanks to the smaller size you'll be disappointed, too. The chocolate is still being sold at the same price in the big supermarkets. Fans are so upset by the news that a select few have started a Facebook group to campaign against the changes - now that's what we call commitment.
Cadbury's Roses and Heroes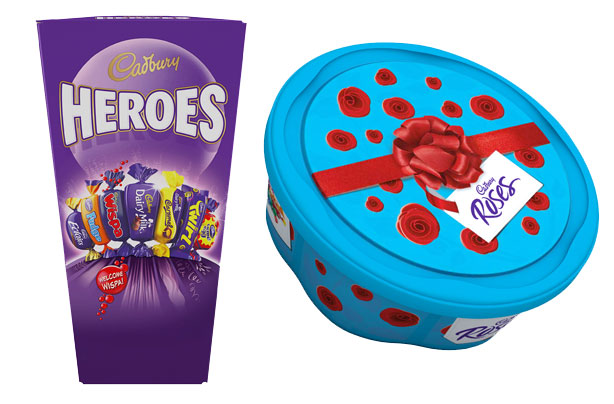 Not only are Cadbury's Roses shrinking, Cadbury's Heroes are shrinking too. The duo will be staying the same price at £9.19 per tub but, Heroes will see 85g reduction and Roses will shrink from 780g to 729g. Tut, tut, tut!
Cadbury's chocolate fingers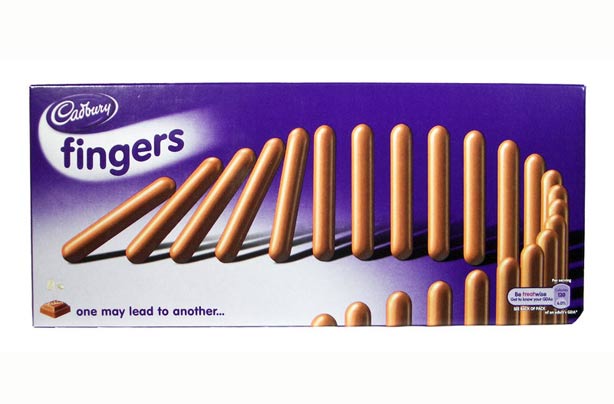 Cadbury's are taking two chocolate fingers away from the pack - that's 11g less in a pack! And the price? Well, it's gone up from £1 to £1.50 in the last year according to Sainsbury's but down 80p at Tesco.
Aunt Bessie's Homestyle chips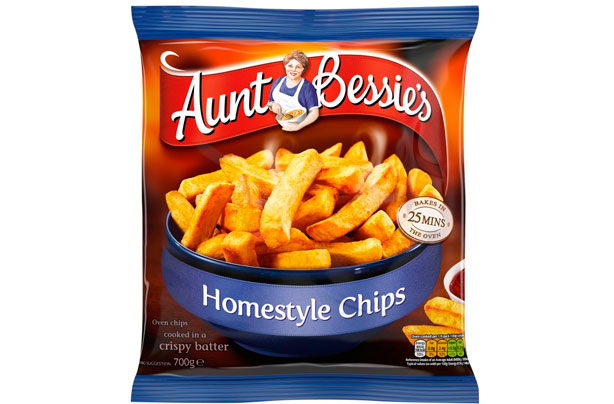 Aunt Bessie's frozen chips used to come in a 750g bag, but now you'll only get 700g for your £1.65 - a reduction of 7% (or one respectable serving of hot, crispy fries).
Bird's Eye Select mixed vegetables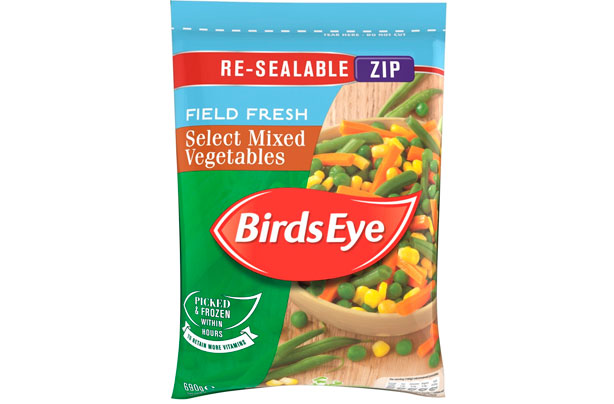 Similarly, Bird's Eye Select mixed vegetables have shrunk by 8%, from 750g to 690g - but supermarkets like Asda, Morrisons and Sainsbury's have kept the price the same.
Cif and Domestos cleaning sprays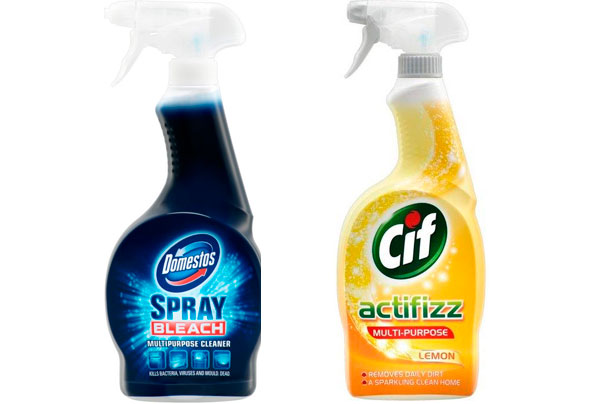 Bottles of Cif and Domestos cleaning product are down 7% too, from 750ml to 700ml. Well, we suppose at least that's one excuse not to scrub the bathroom today... every cloud?
Hovis Best of Both bread
Fancy some toast? Better have just the one slice if you're a Hovis fan - their Best of Both loaves have been reduced by 6%, despite remaining at the same price point.
Surf Tropical Lily and Ylang Ylang washing powder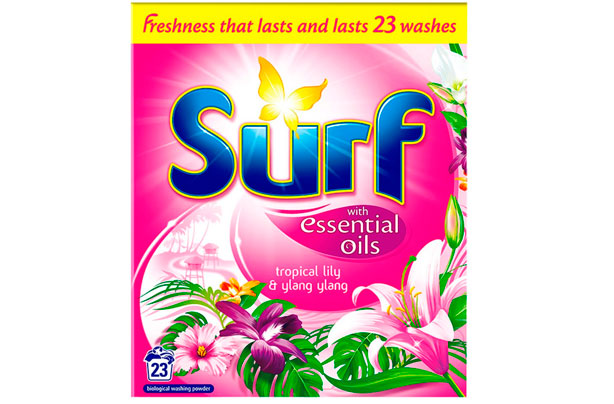 You'll now get two fewer washes out of this box of washing powder - 23 instead of 25 - but you'll still pay £5 for it!
Philadelphia Light cream cheese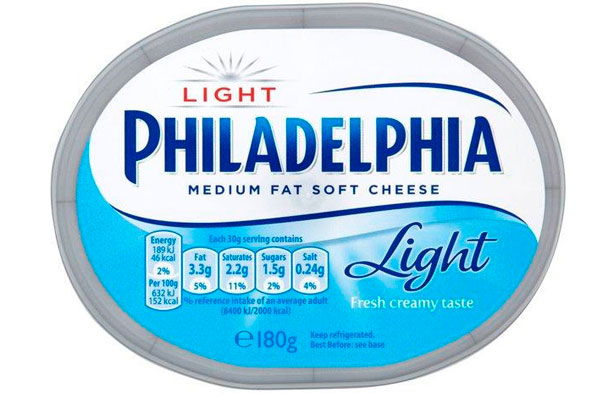 The size of a tub of light Philly has gone down 10%, from 200g to 180g, but supermarkets actually bumped
up
the price, taking it from £1.84 to £1.87.
Tetley Blend of Both tea bags

Yep, even the humble cuppa isn't exempt from shrinkage - there used to be 80 bags in this box, but now you'll get 75, for the same price!

'Products are losing 50g here and a few centimetres there, which is all adding up to a more expensive shop without you knowing why,' the watchdog explained in the report.

Commenting on the findings, Which? executive director Richard Lloyd said, 'Shrinking products can be a sneaky way of putting up costs for consumers because pack sizes shrink but the prices don't.'

'It's now time for action on dodgy pricing practices that stops people from easily comparing products to find the cheapest.'

What do you think? Would you be put off buying your favouite products if they reduced the pack size? Let us know in the comments section below!