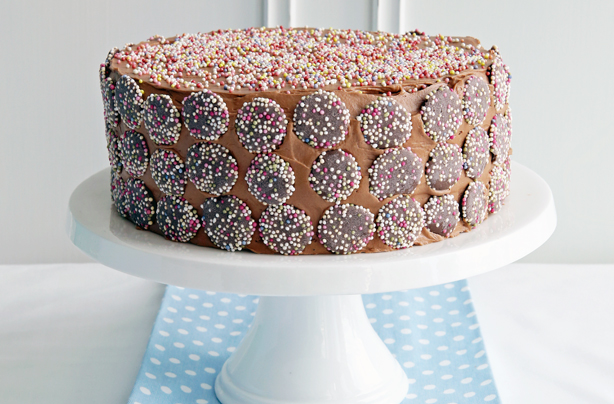 We took our favourite Victoria sponge recipe and gave it a serious pimping. Here are 5 amazing (and easy!) ways to pimp your Victoria sponge cake, including caramel biscuits, coconut and Jazzies. You're going to want to make them all...
All you have to do is make a Victoria sponge cake and we'll show you how to transform it. Watch our videos to see how easy it is to turn this classic into something extra special.
Be it a birthday cake or a weekend project, you're going to love every single one of these pimped recipes...
Bounty cake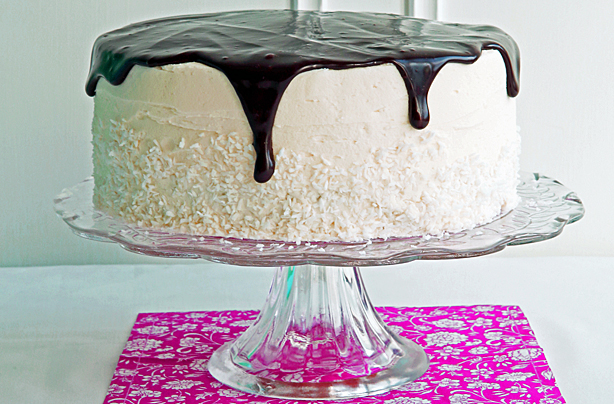 Get the recipe: Bounty cakeWhat?
A classic Victoria sponge covered in coconut buttercream, decorated with dessicated coconut and dripping with dark chocolate ganache.
How?
With a few simple steps and a good sturdy turn table!
Why?
Because chocolate and coconut go hand in hand, just like in the popular chocolate bar.
Caramel biscuit cake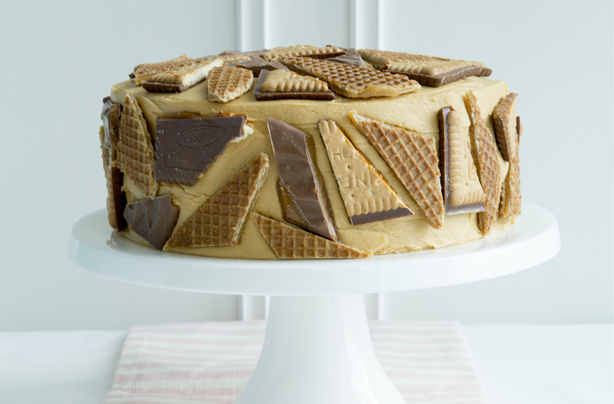 Get the recipe: Caramel biscuit cakeWhat?
A caramel dream!
How?
With caramel buttercream for the filling and topping and plenty of caramel biscuits stuck all over...
Why?
We love it when cake and biscuits collide.
Naked Victoria sponge with berries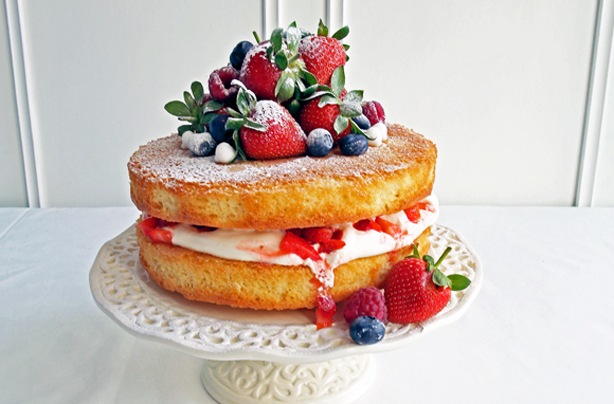 Get the recipe: Naked Victoria sponge with berriesWhat?
A naked (yes naked!) Victoria sponge with some seriously good looking berries.
How?
With a BIG dollop of cream, some fresh berries and a generous dusting of icing sugar.
Why?
Naked cakes are a big trend and sometimes keeping it simple is best!
Rainbow suprise cake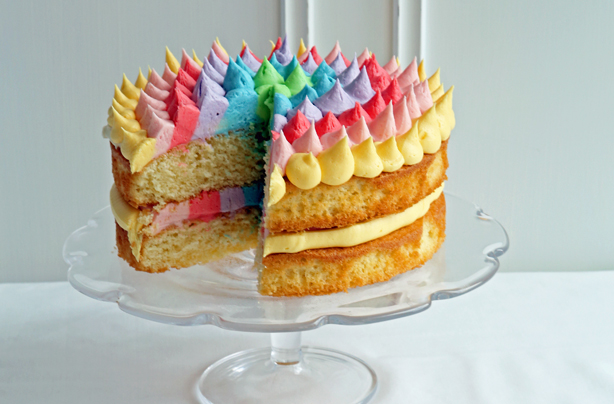 Get the recipe: Rainbow surprise cakeWhat?
Deliciously sweet rainbow buttercream on top of a flawless Victoria sponge cake (and hidden inside).
How?
With bright food colours, buttercream and a reliable piping bag!
Why?
It really doesn't take much to make your sponge party-worthy.
Chocolate Jazzies cake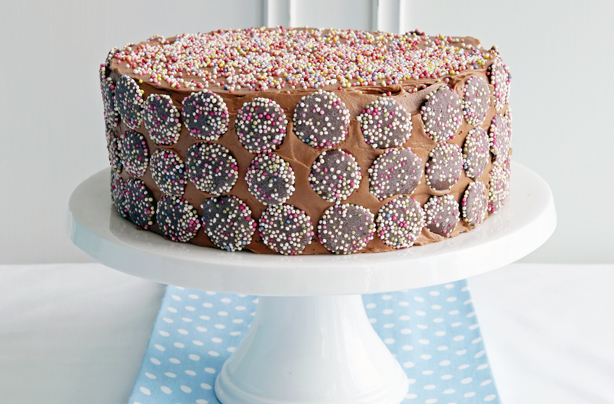 Get the recipe: Chocolate Jazzies cakeWhat?
A chocolate buttercream and Jazzies covered sponge cake.
How?
With plenty of chocolate!
Why?
Because chocolate and Jazzies just makes everyone happy.