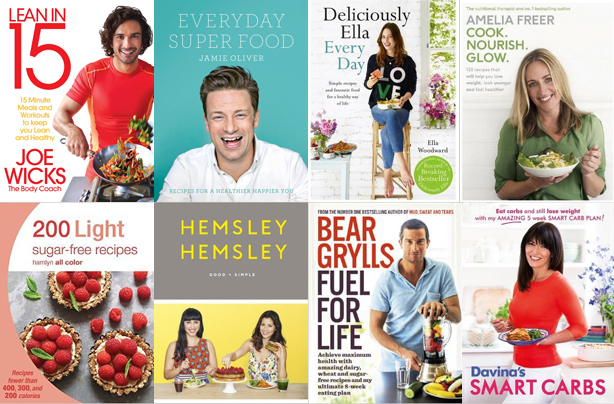 Cookbooks are great for recipe inspiration especially when you're trying to be good and eat a little healthier.
We've rounded up the healthy food cookbooks that everyone is talking about, including the new cook from healthy food blogger Deliciously Ella, the superfood special from Jamie Oliver, the much-hyped 15-minute recipe collection from The Body Coach and a sugar-free cookbook we can't wait to start baking from.
Healthy eating isn't about being on a diet, it's about your whole lifestyle and making simple changes to your favourite family meals that you can keep going with long term.
The easiest way to be inspired is with a healthy cookbook and we've picked our favourites...
Deliciously Ella Every Day: Simple recipes and fantastic food for a healthy way of life by Deliciously Ella (RRP £10)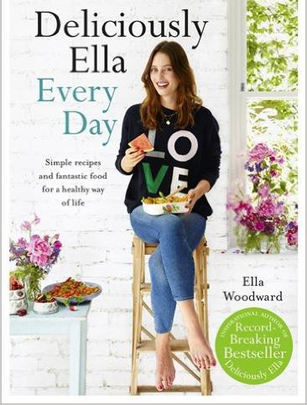 A newbie from much loved blogger Deliciously Ella, this book comes out on 21 January 2016. It's packed with healthy eating inspiration including smoothies, breakfast recipes and sweet treats too, with a focus on whole foods and a plant-based diet. The Deliciously Ella way of eating isn't about following a diet, it's about enjoying natural food to help you look and feel your best. Sold!
Cook. Nourish. Glow. by Amelia Freer (RRP £10)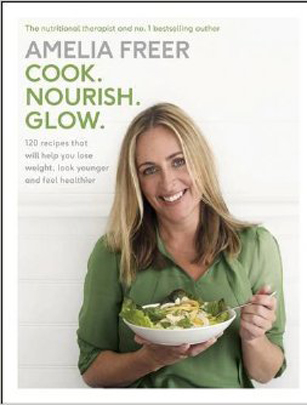 This follows the phenomenally successful Eat. Nourish. Glow and features more than 100 easy and delicious recipes for those anyone trying to get a bit of goodness into their everyday diet. Amelia Freer's recipes are based around gluten-free, dairy-free and sugar-free dietary requirements. Recipes include sweet potato cakes with grilled tiger prawns and saffron sauce, fig and raspberry panna cotta and eggs and leeks with Tabasco and tarragon dressing. Yummy!
Lean in 15: 15 minute meals and workouts to keep you lean and healthy by Joe Wicks, The Body Coach (RRP £6.99)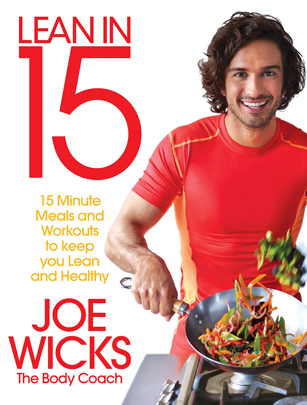 Everyone has been talking about The Body Coach and now you can find out what he's all about in his brand new book. Published in December 2015, this book features nutritious recipes that are very quick to prepare. Along with guides and home workouts for those who want to get fit too, this book is great value too.
Davina's Smart Carbs: Eat Carbs and Still Lose Weight With My Amazing 5 Week Smart Carb Plan! by Davina McCall (RRP £8)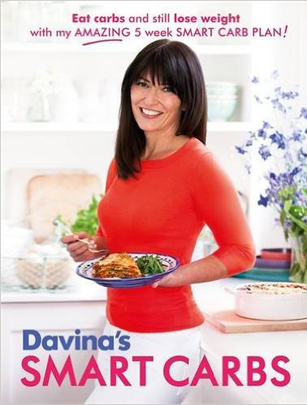 Davina McCall's latest book is all about controlling those carbs. Helping you get in control of your carb intake, this book includes a 5 week meal planner that will make losing weight and staying healthy a doddle. Healthy eating just got easy!
I Quit Sugar: Simplicious by Sarah Wilson (RRP £10)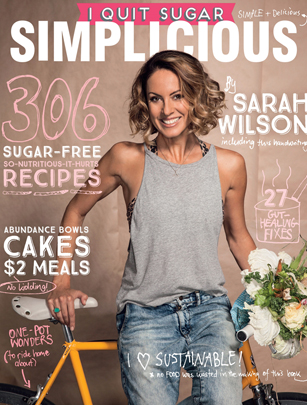 Following her first cookbook, I Quit Sugar, Sarah Wilson is sharing some of her top tricks and secrets when it comes to cutting sugar from your diet. This book includes how to shop, cook and eat without sugar, how to bulk cook, freeze and preserve without waste and how to use leftovers, as well as a whopping 306 recipes.A must for anyone who is trying to cut down on the sweet stuff.
Good + Simple by Jasmine and Melissa Hemsley (RRP £17)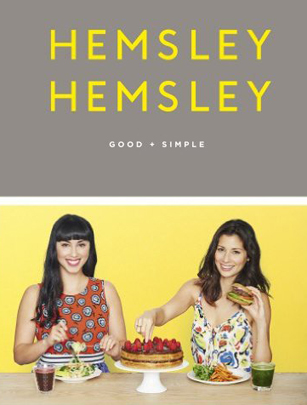 Available from 25 February 2016, the Hemsley sisters are back with more inspiration for healthy eating. The Hemsley sisters' cookbook is built around gut health, whole foods and affordable ingredients, showing us how tasty and achievable eating well can be! That's what we like to hear.
Everyday Super Food by Jamie Oliver (RRP £11.99)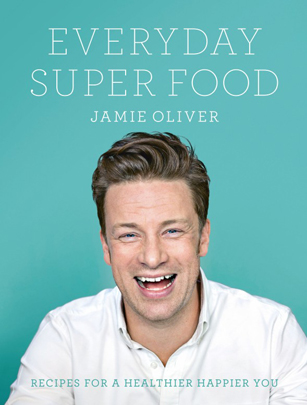 This book came out last year, but its' already become a classic from Jamie Oliver that we've come to over and over. This celeb chef really does know his stuff when it comes to eating healthy and getting the family involved too. The book is divided into breakfasts (up to 400 calories), lunches (up to 600 calories) and dinners (up to 600 calories).
Fuel for Life by Bear Grylls (RRP £8)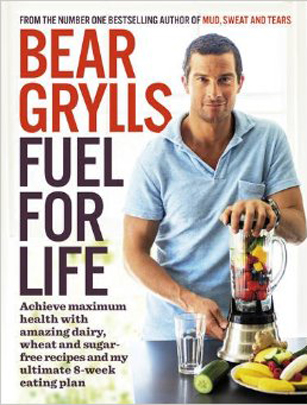 Bear Grylls isn't just a wildlife expert, he's a foodie too - and knows his stuff when it comes to all-natural ingredients and healthy eating. This colourful book contains more than 70 simple recipes free from wheat, gluten, dairy and refined sugars.
The Medicinal Chef: The Power of Three by Dale Pinnock (RRP £13.60)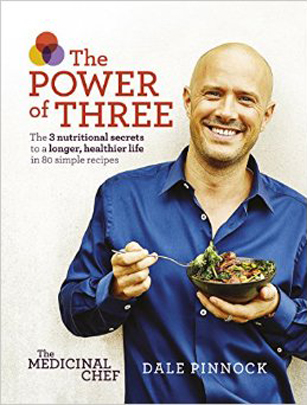 This brand new cookbook shares the secret to staying healthy, happy and energised by eating the right foods. This book contains 80 recipes and healthy food guidelines too. The recipes are simple to follow, delicious and easy to make too.
A Little Book of Soup by New Covent Garden Soup (RRP £3.99)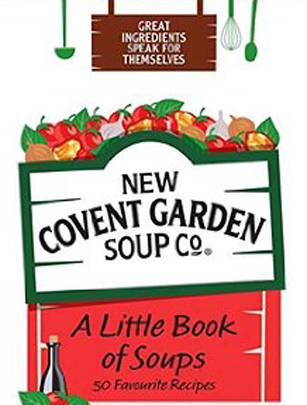 Like Covent Garden Soup? You'll love this new cookbook full of delicious soups you can easily make at home. Souping is the new juicing on the healthy eating scene and this cookbook includes recipes for classics soups like butternut squash, pea and bacon and carrot and corainder soup. This pocket-sized book contains all the healthy soup secrets you need.
200 Sugar-Free Recipes by Joy Skipper (RRP £4.99)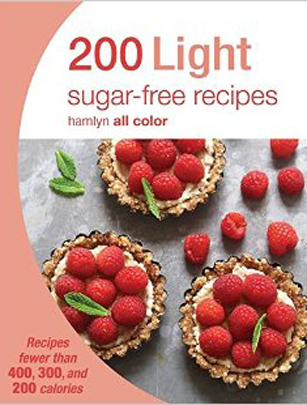 Say goodbye sugar, hello tasty treats with this new cookbook by Joy Skipper. Perfect if you're a fan of baking but want to make your bakes that little bit healthier. Recipes include poppy seed and lemon cupcakes, banana and buttermilk pancakes and raspberry panna cotta.
Did you favourite healthy cookbook make the list? No? Comment below to tell us yours!