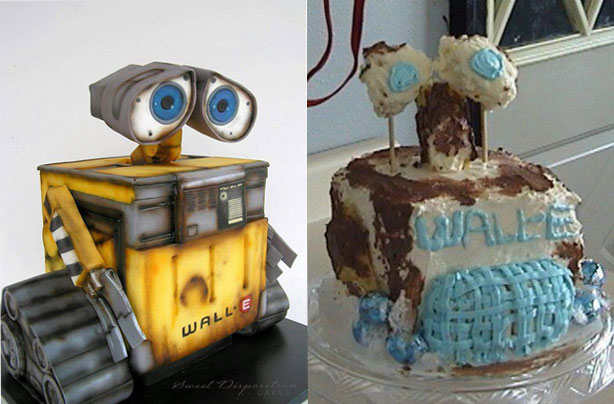 If at first you don't succeed, try, try, try again… or, the more obvious choice, post your pics all over social media and wait for the uproar!
It's such a shame when
cakes and bakes
don't go quite as you planned them to. When you think you're onto a winner but the cake that you've slaved over for hours in the kitchen ends up looking a right mess. But don't worry, because as these pictures prove, you are most certainly not alone!
Not everyone is perfect you know, and this round up of, how do we put it nicely, EPIC FOOD FAILS, is proof of just that.
From baking flops to dinner 'what the heck were you thinking?' moments, we've got lots of laughable Pinterest food fails for you to have a good old chuckle about.
1. What a melon!
https://www.instagram.com/p/bG-ZCJk08M/
It's ok. Presentation doesn't matter all that much, just as long as it tastes good. Right?
2. Gummy bear disaster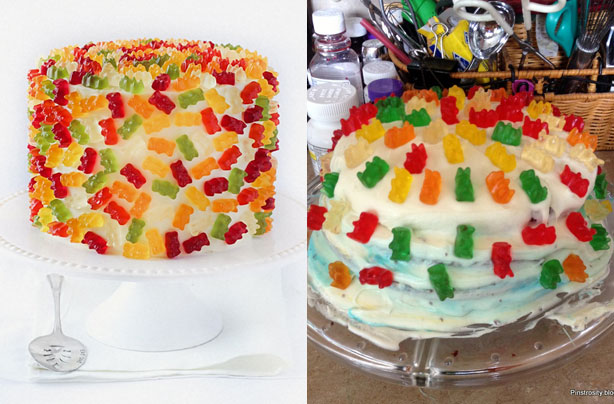 Image:
mypinstrositylife.com
You can hear the gummy bears calling for help as they slowly melt off the cake. Oops...
3. Erm... yeah?
Well, they've managed to make a cake so that's one good thing about this fail. The decoration however...
4. Overnight my a*se!
https://www.instagram.com/p/ahPSRdTiNA/?taken-by=emshaer
Have you ever tried overnight oats? They don't look like the photos you've seen on Pinterest or the healthy cookbook you've got in your kitchen. They look like slop. Even Goldilocks would disapprove!
5. Pumpkin pie shame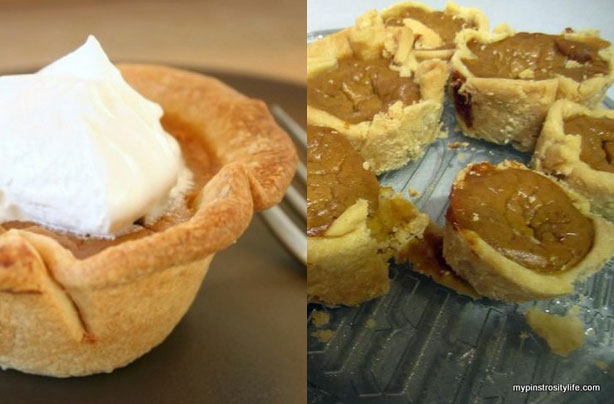 Image:
mypinstrositylife.com
If at first you don't succeed, try, try again. Or in this case, eat the evidence.
6. It's whats inside that counts... right?
It looks like a flop but maybe once you cut inside to reveal the layers. Maybe, just maybe!
7. Well, that looks different...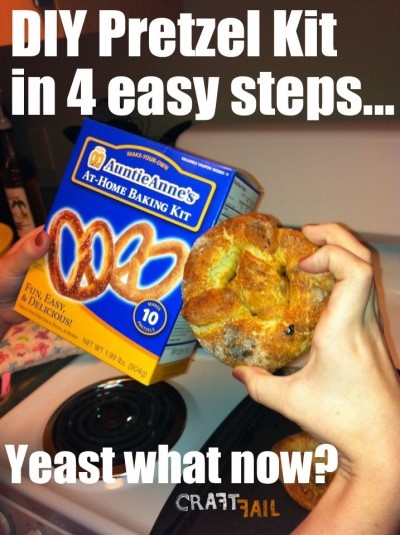 Image:
craftfail.com
Don't you just hate it when you follow the packet instructions and it STILL doesn't turn out how you planned? What a waste!
8. A pretty good attempt we think!
https://www.instagram.com/p/BA0449GGtZS/?tagged=pinterestfail
Ok, so there are no strawberries printed on the outside of this Swiss roll but they've managed to roll it and decorate with cream. 'A' for effort.
9. Oops!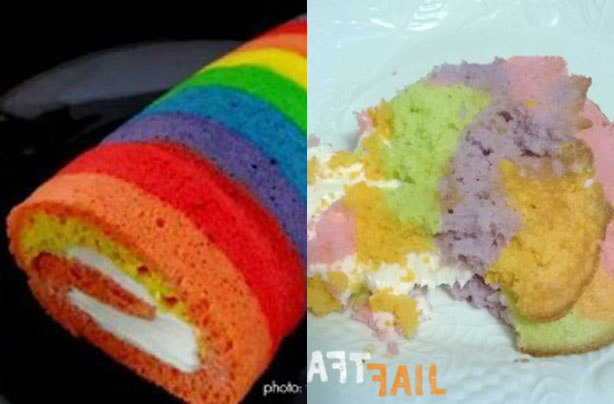 Image:
craftfail.com
Ok, so it's a little colourful but where's the roll? We're sure a scoop of ice cream or drizzle of chocolate sauce will wash down this Pinterest fail evidence nicely...
10. Muffins anyone?
You should never judge a book by its cover or in this case, a muffin!
11. They're still cute...
https://www.instagram.com/p/BAxztrDmZK-/?tagged=pinterestfail
Aw, look at the lil' sloth cupcakes! Ok so the Pinterest fail isn't the worst but it certainly cracked us up. It looks like they're wearing massive goggles!
12. Truffles? What truffles?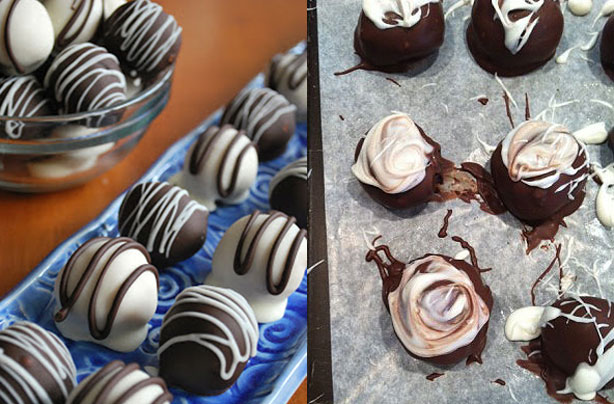 Image:
pinterestfail.com
It's chocolate, it's Oreos, it's a mess - we'll eat it!
13. The dino dog
The epic message to accompany this Instagram picture says it all...
14. Never again!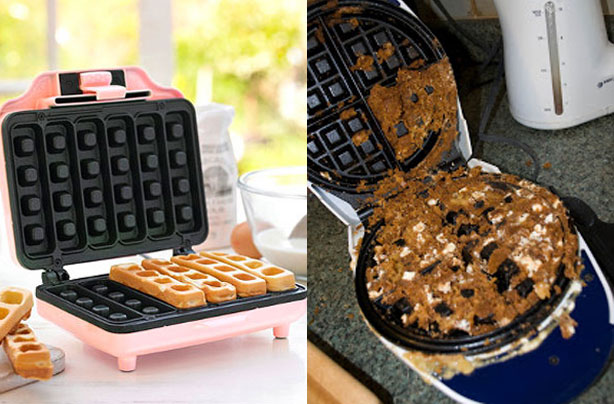 Image:
howtodosomething.blogspot.co.uk
We're sure the smoke alarm would have given this baker all the warning signs they needed to stop what they were doing and step away from the waffle maker. What a mess! We do not want to do that washing up...
15. What happened?!
Now did they bake them or just leave them to sit nicely on a plate? We're just not sure and cannot work out why they didn't rise. LOL.
16. There are no words...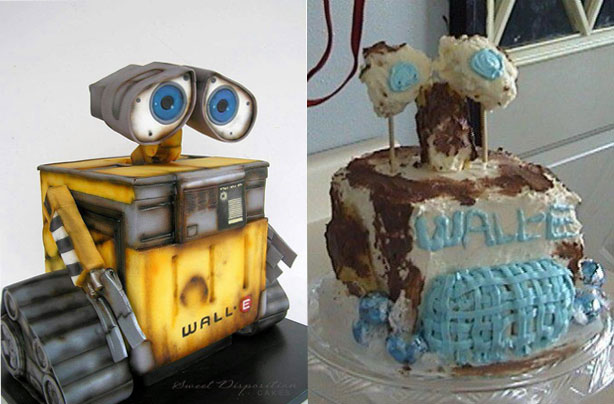 Image:
pinterestfail.com
Just this.
Now, there's nothing to be embarrassed about. Everyone has a Pinterest food fail every now and then, so if you're brave enough to share and would like to be included in our round up, post your fails on our Facebook page and we'll get sharing!
Remember: Never give up!