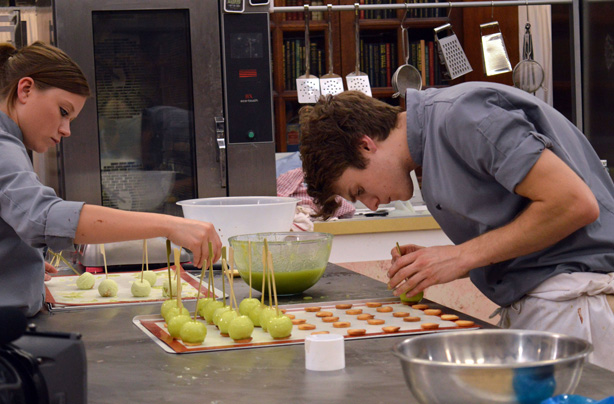 Missing The Great British Bake Off? You'll be able to get your baking fix with a new spin-off series, Bake Off: Creme de la Creme.
The 8-part baking show, hosted by Michelin-starred chef Tom Kerridge, is on BBC Two and sees professional pastry chefs battle it out for the latest Bake Off trophy.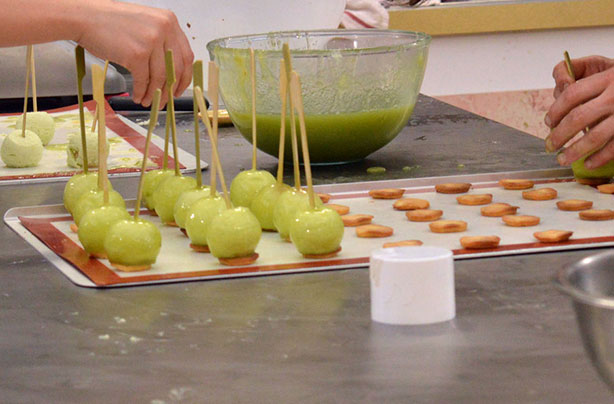 The show will take the traditional format of Great British Bake Off, but make it even harder. In each episode, 3 teams of top-class professional pastry chefs will take on a series of extreme baking challenges.
The contestants will then test their skills with tasks such as making 100 identical pastries in just 3 hours or reinventing the apple crumble in 3D form.
Speaking about the show to the Radio Times, Kerridge said that he's not sure the audience all be able to 'bake along' with the show as many did with the original series. 'You're not going to be able to do it as well as these people, and the judges are the best there are. These guys have won world pastry championships,' he said.
This version of the show is about, 'improving your skill levels and little tricks you can pick up along the way'.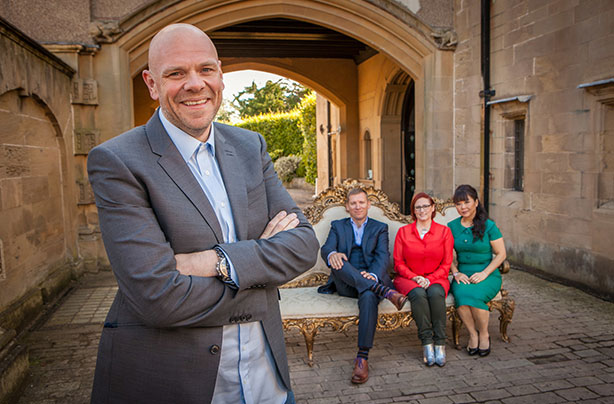 Presenter Tom Kerridge with the three judges Benoit Blin, Claire Clark and Cherish Finden
Unfortunately, Mary Berry and Paul Hollywood aren't judges in this spin-off show. Talented pastry experts Benoit Blin, chef patissier at Le Manoir aux Quat'Saisons, Britain's best pastry chef Claire Clark and Cherish Finden, executive pastry chef at the Langham, will be judging the contestants.
We all love a dose of The Great British Bake Off, and after enjoying watching celebrities compete for the title of
Sport Relief Bake Off
champ last month, we're ready for something a little more serious - and Crème de la Crème seems just that!
Episode 1: Class crumble reinvented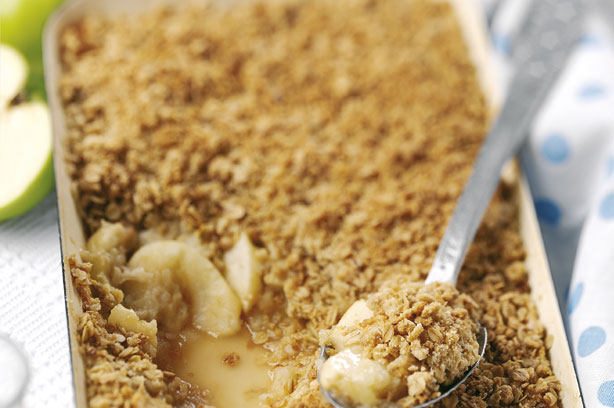 Get the recipe: How to make a classic crumble
In the first episode, we watched the chefs make 3 different patisserie items - framboisier, which is a classic layered slice, paris-brest, handcrafted miniature, and a cylindrical petit gateau invented by the teams themselves. And if that doesn't sound complicated enough, they have to make 36 identical items. Ouch!
They were also set the task of reinventing the classic apple crumble and custard British dessert. Which certainly stumped a few of them!
We like our apple crumble the classic way, thank you very much...
Episode 2: The new trifle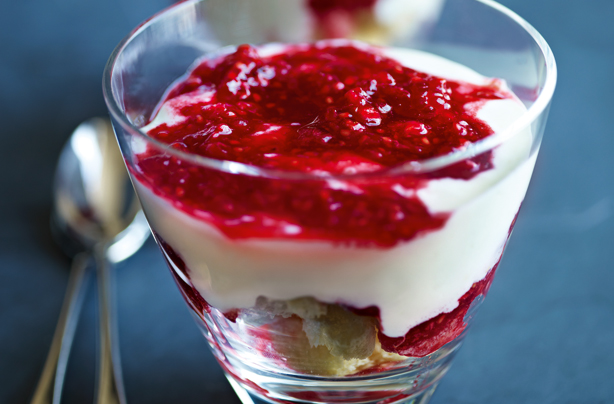 Get the recipe: How to make a classic trifle

The heat has well and truly been turned up for this week's chefs. It's pastries galore for their first challenge followed swiftly by the 'reinventing challenge' of transforming the humble trifle.
Easier said than done!
Episode 3: Lemon meringue pie - pimped!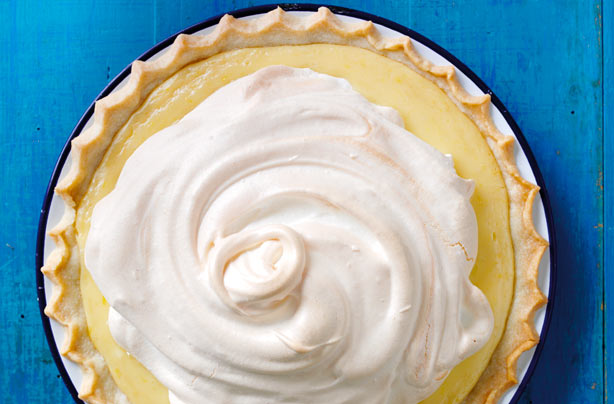 Get the recipe: How to make classic lemon meringue pie
The contestants are asked to reinvent the lemon meringue pie in this week's episode. They need to give this classic British dessert a well needed pimping. Let's hope it's good enough to impress the judges!
Episode 4: Twisted sticky toffee pud
Get the recipe: How to make classic sticky toffee pudding
We're half way through the show now - time flies, ey? The pastry chefs must make an Italian pastry called Sfogliatelle, a French delicacy called St Marc and then reinvent the classic British dessert sticky toffee pudding. Oh, how we love it!
Episode 5: Creative chocolate cheesecake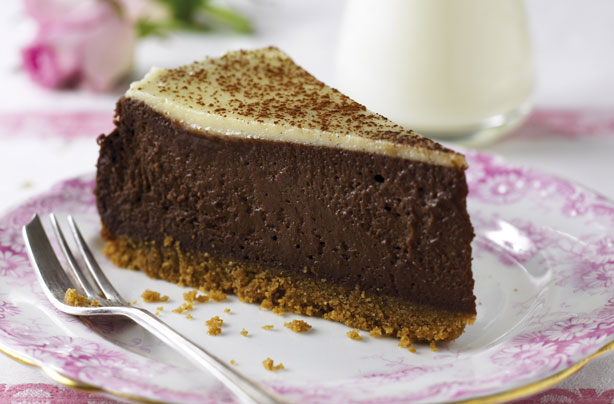 Get the recipe: How to make classic chocolate cheesecake
Don't you just love a slice of cheesecake? This episode sees chefs create 36 dacquoise slices, 36 fruit tartlets and 36 petits gateaux in the shape of a cube. Followed swiftly by the showstopper challenge, reinventing the chocolate cheesecake. Mmmm...
Episode 6: The first semi-final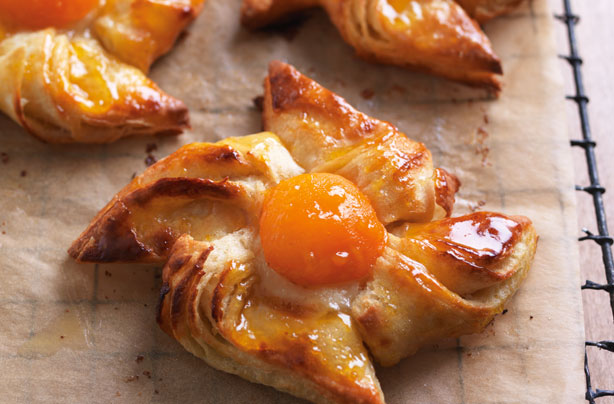 Get the recipe: How to make classic Danish pastries
The heat has well and truly been turned up for our contestants this week. The battle for a place in the final has commenced and it looks like the judges are getting even tougher on our chefs.
The judges want the teams to make 144 perfect pastries in three hours: 48 croissants, 48 brioches and 48 Danish pastries. And for the showstopper challenge the teams must construct large and elaborate chocolate containers filled with three different types of confectionery: dipped chocolates, nougat and pate de fruits. Good luck!
Have you been watching Bake Off: Creme de la Creme? Comment below!