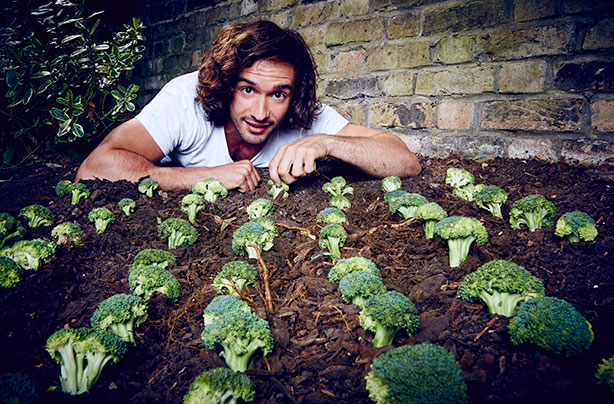 Lean in 15 recipes have been developed by personal trainer and Instagram sensation Joe Wicks, also known as The Body Coach, in a bid, he says, to put an end to low calorie diets and meal replacement shakes.
The Body Coach's recipe approach is simple, if you give your body plenty of what it needs at the right moments throughout the day and do regular bursts of high intensity exercise you'll never feel hungry and in theory, you should lose weight. Despite being packed full of carbohydrates Joe Wicks' recipes help to shift the pounds by playing a crucial role in helping to maintain your body's balance - because he says when you're working hard you need grains and good fats to sustain you throughout the day. In his words, 'you haven't got to come home from the gym an eat a salad.'
What can I eat when following the Lean in 15 recipe plan?
All of the The Body Coach recipes, which include snacks, lunches and breakfasts, are healthy, nutritionally balanced recipes packed full of healthy carbs, good fats and are
high in protein
to make sure you never fall into the trap of binge eating after feeling hungry from a few days of calorie counting.
The trick, Joe says, is to tailor your meals to the amount of exercise you're doing, and his recipe book Lean in 15 is written under three different sections to make following the plan as simple as possible - training day meals, rest day recipes, and snack ideas. The Body Coach says that it is 'a simple way of eating' where, 'you'll never go hungry'.
'You're just giving your body the right energy source at the right time', he adds.
On a training day, when you plan to exercise, he advises that you eat three carbohydrate-rich meals and two snacks (hello
apple muffins
!). On rest days, when you've not planned on going to the gym or working out, the advice is to eat three reduced-carbohydrate meals and two snacks.
If you're following his programme complete with exercises challenges then you'll build up the carbs as the intensity of your weekly exercise increases.
Lean in 15 recipes
Lean in 15 breakfast ideas
Banana and quinoa overnight oats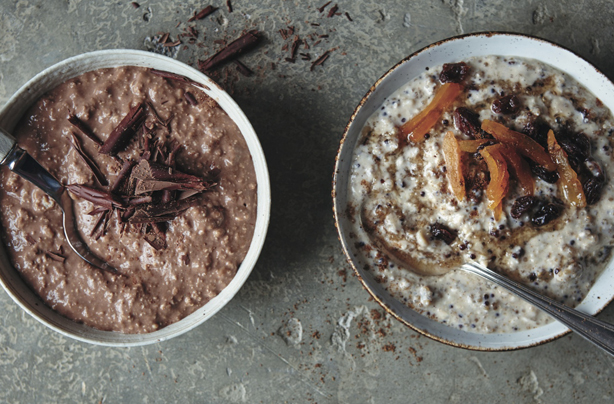 Kick start your day with these two filling recipes for overnight oats. One of our favourite Body Coach breakfast ideas, they are prepped the evening before so perfect for the busy midweek rush and taste absolutely delicious too.
Get the recipe:
Banana and quinoa overnight oats
Carrot and apple muffins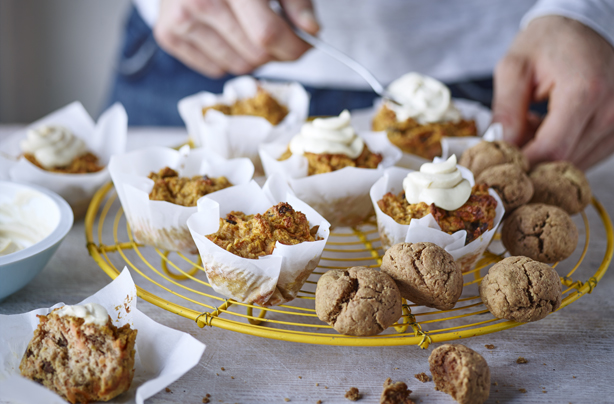 With no flour and no sugar, this is another one of our favourite Body Coach breakfast recipes. These genius muffins are the perfect way to treat yourself without giving your body a blood sugar spike (and the inevitable crash!).
Get the recipe:
Carrot and apple muffins
Lean in 15 lunch ideas
Chicken with hash browns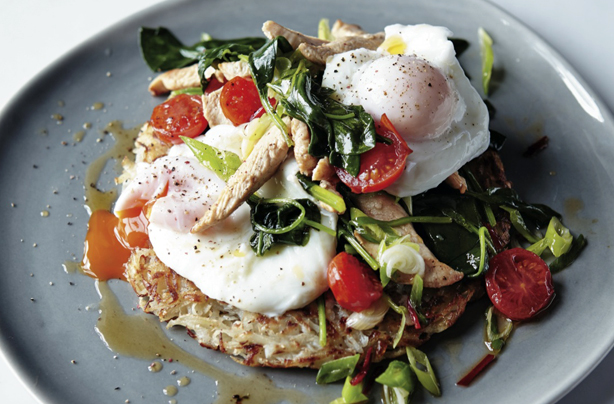 Who knew hash browns could be healthy? Joe Wicks has given them a makeover so that they taste fantastic but don't pile on the calories. Crisp and golden, this is one the best Body Coach lunch recipes, with a moreish savoury hit perfect for lazy weekend lunches.
Get the recipe:
Chicken with hash browns
Spiced prawns and potatoes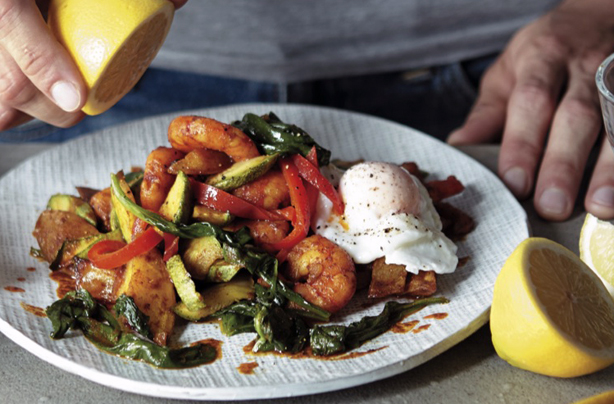 For a super speedy midweek lunch these spiced prawns from the Body Coach meals
are perfect. The addition of potatoes means you'll get a good hit of carbohydrates too, to see you through the day.
Get the recipe:
Spiced prawns and potatoes
Lean in 15 dinner ideas
Joe Wicks' naughty steak burritos with pineapple salsa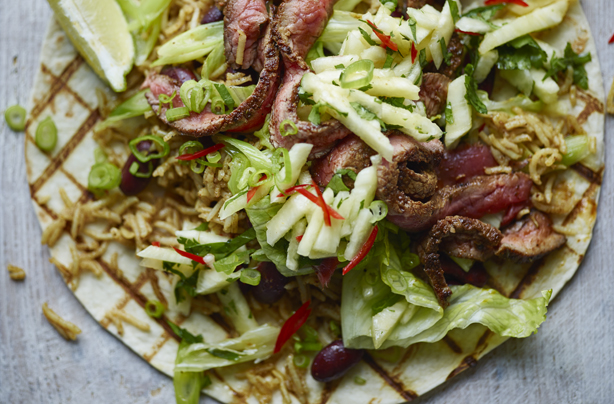 These deliciously zesty Mexican burritos are the perfect training day meal. Packed with double carbs and lean protein-rich steak they'll keep you fuller for longer while helping your muscles recover from their work out.
Get the recipe:
Naughty steak burritos
Joe Wicks' big beefy meat balls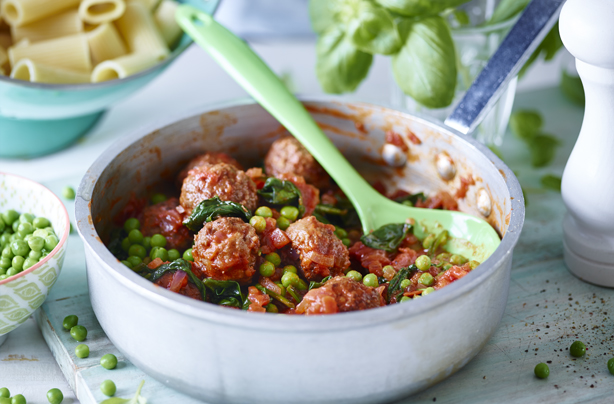 The famous Body Coach meatballs! Using a few clever substitutes and shortcuts, like coconut oil and ready made meatballs, this Body Coach recipe is ideal if you're looking to get fit and healthy. Packed full of greens it'll help towards your 5-a-day count and it can be on the table in just half an hour, too.
Get the recipe:
Big beefy meatballs
These three Body Coach recipes are just to get you started, if you're keen to follow the Body Coach 90 day plan more closely then keep checking back for more ideas, or buy Joe Wicks' book Lean in 15, which includes 100 recipes. Joe often shares recipes, hints and tips on his Instagram too, so keep your eyes peeled there, too!