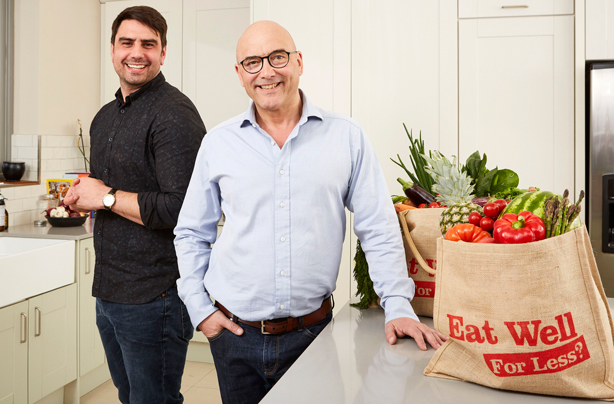 We've been loving the latest series of Eat Well for Less on BBC One.
Celeb chef Gregg Wallace has teamed up with Chris Bavin (a greengrocer, who has recently swapped his town centre shop for a direct delivery fruit and veg box service) to help out everyday families to cut their weekly and monthly food shop bills - and we couldn't be more impressed.
In fact, it's actually unbelievable how much money you can save on your food bill just by swapping from brands to budget or pre-prepared foods to fresh.
It's said that an average family of four will spend at least £225 a month on food (according to Office for National Statistics). That's a staggering £2,700 a year – and that doesn't even include special occasions like birthdays or Christmas, not to mention the six weeks school holidays!
Eat Well for Less has really opened our eyes up to the possibility of us actually cutting our food shop bill – sounds appealing, doesn't it?
Here are nine things we've learnt from the show and would now like to pass on to you... Happy saving!
1. A list will change everything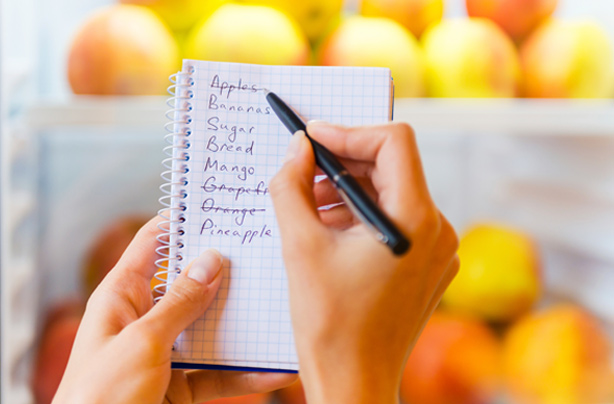 Did you know you can slash your food bill by 50% just by planning ahead and ditching impulse buys? Writing a shopping list and planning your meals for the week before you head to your local supermarket or start clicking on products online will save you money in minutes. You'll stick to the list, use it to guide you around the aisle and you won't overbuy.
2. A last-minute cupboard check works wonders
Check what you already have in the cupboards before you head out, even before you start writing your list. If you've got enough to last you another week, there's no point buying more. Use up what you've already got and make meals from it!
3. Offers are sometimes deceiving
So, your local supermarket is offering buy one get one free on your favourite brand of baked beans. But hold on a minute, the brand next to it is far cheaper and costs less for two tins anyway? Some offers are not offers at all, and just encourage you to buy more.
4. A monthly bulk buy goes a long way
Cans, pasta, rice - the products that you know will last and you have room for in your cupboards are best bought in bulk. This only has to be a one off every month and then you're set for 4-6 weeks. 'Mega packs' of products are often much cheaper per 100g than smaller packs, so keep an eye out for those!
Psst! It's also worth cooking in bulk too - our
recipes to make in bulk
will inspire you!
5. Cheap cuts of meat will save you pounds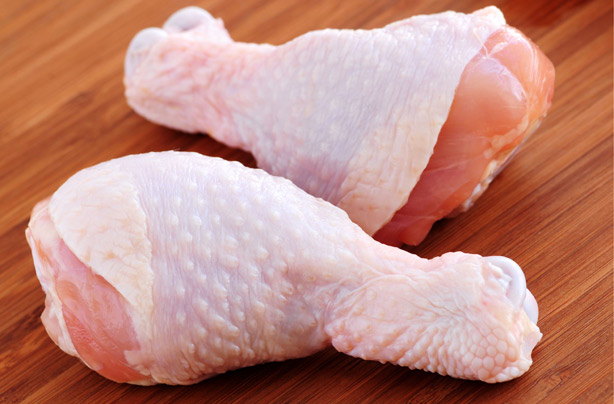 Swapping chicken breast for
chicken thigh
and swapping leg of lamb for
lamb shank
will save you more than 50%. You're still getting the same weight and quantity of meat, its just much cheaper because it's considered not as favourable.
6. Frozen food is cheap and easy to cook with
Stock your freezer up with frozen vegetables or frozen meat or fish and you'll be surprised how much you can save. Frozen food is so easy to cook with, too! Defrost meat overnight in the fridge or add frozen veg straight into a dish when cooking. Frozen food is just as good quality as fresh, it's only cheaper!
7. Swap takeaway lunches for homemade instead
According to the BBC, a working couple can spend over £40 each week on takeaway lunches and snacks – that's a whopping £4,000 a year so you should really think before you start buying pre-made sarnies or your favourite latte everyday – it could be eating a hole in your wallet! It's time to start making
healthy homemade lunches
instead...
8. There's so much more to leftovers than meets the eye
Most leftovers can be transformed into a completely new meal or if you've made too much of your favourite spaghetti Bolognese, there's no need to bin it. Just pop into a Tupperware and store in the fridge to have the next day or freeze and eat within a month – they'll be no waste here thank you very much.
Psst!
Our leftovers guide
is sure to inspire you…
9. Compare brand vs supermarket own and you could save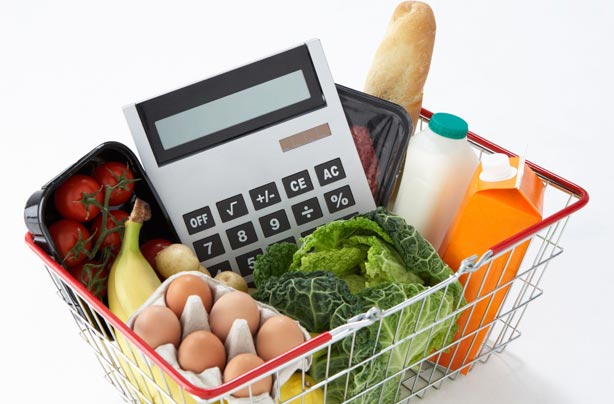 Yes, you may have a favourite ketchup that you just have to buy every month, or a particular brand of yogurt your little ones want in their packed lunch. Either way, if you look around at supermarket versions you'll be surprised by how much you could save if you swapped. Try them one week and see if anyone spots the difference! Your purse definitely will.
Psst! We've been taste testing brand vs supermarket own on Facebook live - watch our videos,
sweet products
and
savoury products
, for inspiration...
Do you have any top tips when it comes to saving money on your food bill? What have you learnt from Eat Well For Less? Comment below