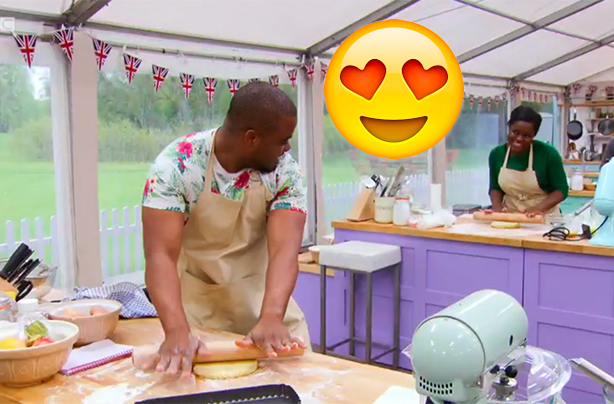 Hearts broke around Britain last night after everyone's favourite Great British Bake Off pairing was split up.
Benjamina became the latest baker to leave the tent after Tudor week, meaning the duo's wonderful Bake Off moments have come to an end.
After a tense show stopper, it looked liked it was between Bejamina or Selasi - Benjalasi - as the next to be eliminated, and at this point we knew that Bake Off's golden couple was about to be torn apart.
When Benjamina departs but Selasi survives... #GBBO pic.twitter.com/jBFLDWbkif

— British Bake Off (@BritishBakeOff) October 12, 2016
As soon as it was announced Benjamina would be leaving, fans were equally distraught.
https://twitter.com/katie23louise/status/786295055086739456
Noooo Benjalasi! This cannot be happening! #gbbo

— JoJo (@poor_jo_jo) October 12, 2016
We won't have any more moments like this...
It's not getting any easier. ðüė°ðü'" #GBBO pic.twitter.com/j7n7mEIIJZ

— British Bake Off (@BritishBakeOff) October 12, 2016
Or this...
I give you this week's #Benjalasi moment! #TeamSelasi #TeamBenjamina #GBBO pic.twitter.com/2w329US9Vx

— Shibbir Ahmed (@Shibbir1) October 5, 2016
Fans were even comparing the departure to to Brad Pitt and Angelina's split, it was that upsetting.
First Brangelina, now this... #GBBO pic.twitter.com/SoOfSpRSrN

— Genna Daya (@GennaDaya) October 12, 2016
Ok, we know that Selasi has a girlfriend. Benjamina... we're not so sure about, but they've provided us with some of the cutest moments this series.
While the pair had been friends since the beginning of the series, it was during botanical week when we noticed them getting more comfortable with each other, even playing around and teasing one another about their shared idea of grapefruit meringue pies.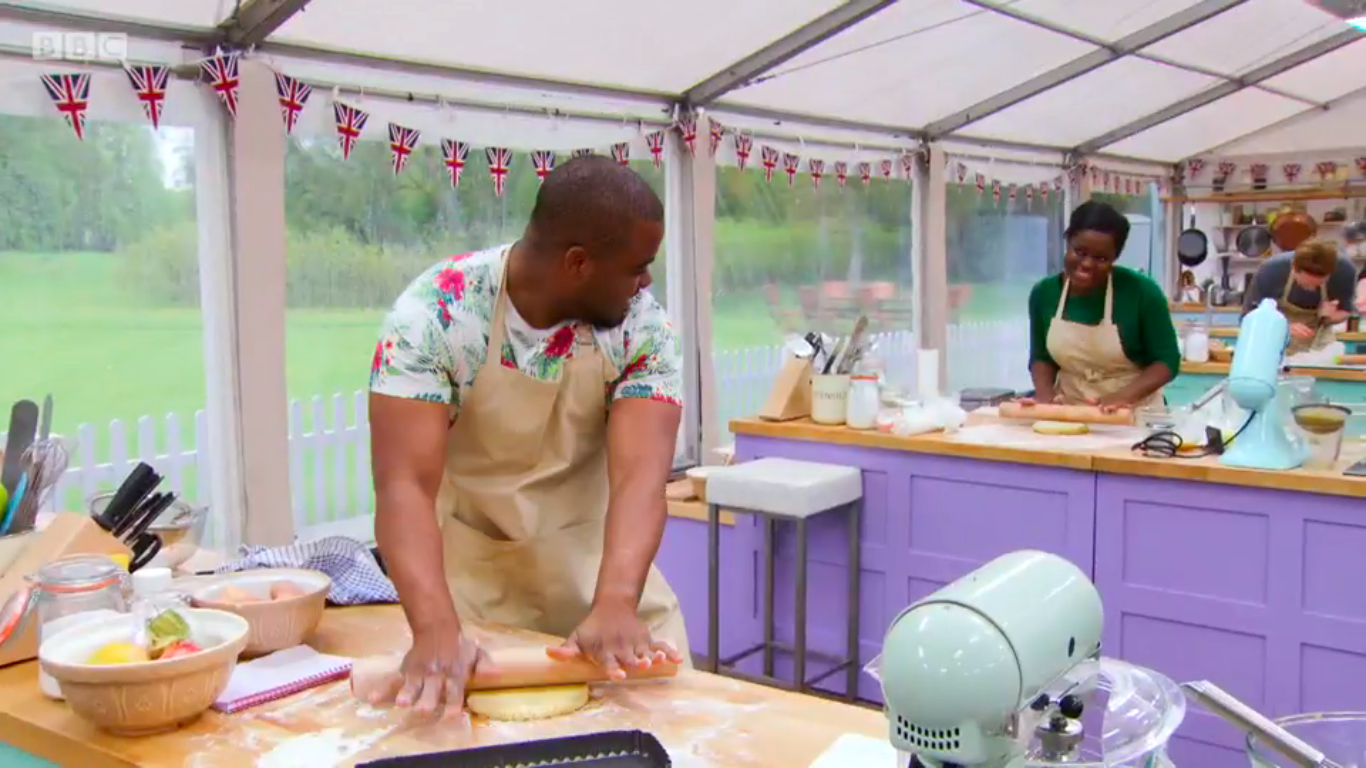 Image: BBC/Love Productions
When Selasi realised they were (wait for it)
both
rolling at the
same time
, he made it into a little sing-song game which of course, made Benjamina giggle like a schoolgirl because Selasi is just so lovely and funny like that.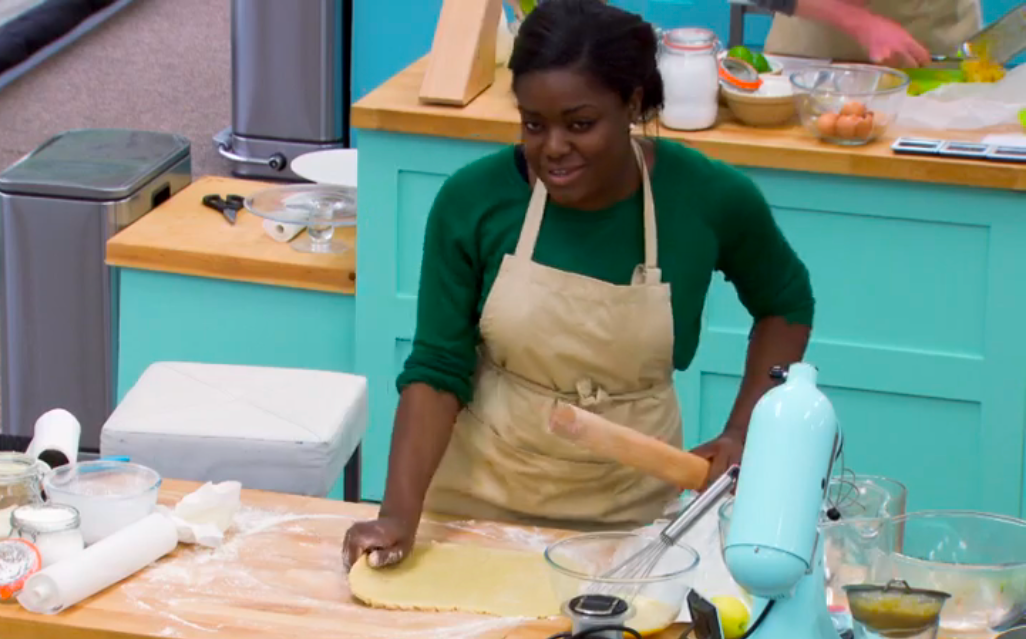 Image: BBC/Love Productions
Benjamina then took it up a notch, and told the cameras that she would be making her pie crust 'as thick as Selasi', which was definitely meant for him to hear as he turned around to grin cheekily at her.
The defining moment of the Benjalasi episode? When he sauntered over and provocatively held his bowl of raw meringue upside-down over her head... Oh, Selasi, you truly know the way to a girl's heart.
I think we can all appreciate SelasiâÄôs peak stiffness. ðüôĄ #GBBO pic.twitter.com/N9hJNxfvkK

— BBC One (@BBCOne) September 28, 2016
Viewers of Bake Off agreed - all throughout the episode, Twitter was tweeting up a storm about how perfect the two of them would be together.
if you watch bakeoff and don't ship benjamina and selasi you don't have a heart

— ðüƶ (@evawilkieee) September 28, 2016
Don't worry, Eva - we definitely ship. In case you don't know, to 'ship' a couple is to appreciate them and love them lots, even if they're not actually a couple... yet.
Selasi & Benjamina are a cute double act! #BakeOff

— Tweed LadyðüźĚ (@lifeintweed) September 28, 2016
We agree with you there, Tweed Lady.
#Selasi & #Benjamina have become #bakeoff buddies it seems!

— bakewellbakingfest (@bakewellbaking) September 28, 2016
They can't just be buddies! We won't settle for that.
If Selasi concentrated on his curd instead of flirting with Benjamina maybe it wouldn't be so stiff. #bakeoff

— Jss (@thingsIdone) September 28, 2016
Well!
All jokes aside though, Benjamina and Selasi have been such lovely friends. From teasing each other about their bakes, to Benjamina outright laughing at Selasi's meringue pie, there was definitely some good comradery.
All of the cheeky moments probably just show two friends who just want to wind each other up, which we can imagine is exactly what you need to escape the tension in the tent!
Benjalasi. What will we do without you?!