James Martin's American Adventure is the latest in a string of exciting shows that were announced for the well-loved former host of Saturday Kitchen after his departure from the show.
Following his resignation last year from BBC One's Saturday morning breakfast, show following 10 years at the helm, James Martin thanked fans for their support and revealed that hosting the show for so many years was a 'lifestyle choice' that he now needed a break from.
However, it would appear as though the chef couldn't resist coming back to our screens pretty quickly, as James was announced as the presenter of multiple foodie programmes in 2017 and 2018.
There was another run of
James Martin's French Adventure
, his new weekend show
Saturday Morning with James Martin
and of course this most recent announcement - James Martin's American Adventure.
Presumably being thought up following the success of his previous programme, James Martin's French Adventure, James Martin's American Adventure will adopt a similar style. Details on James Martin's own website say the chef is due to travel from the West of America, over to the East - starting from Napa and finishing in the Hamptons.
And of course, along the way, he'll be discovering all the hottest food and recipes from some of America's most iconic locations. He'll be picking up tips and creating his own versions of his favourite dishes too, so we can all make his American Adventure recipes at home.
Giving us a little more detail, his website says the show will feature other prominent foodie figures. It says, 'James will also call in on the very best of the American food scene. He'll meet Thomas Keller, whose restaurants have been awarded a total of seven Michelin stars and Daniel Boulud, best known for his stunning Two Michelin Star restaurant Daniel.
'He'll also catch up with Eric Ripert, whose restaurant Le Bernadin holds Three Michelin Stars and is consistently rated among the best in the world. James will also drop in on multi-award winning chef, TV personality and business man, Wolfgang Puck, whose CUT restaurant received a One Star rating in Singapore's first edition of the Michelin Guide in 2016.'
James has revealed he's 'really excited' about his upcoming new shows, and added that the choice of country for James Martin's American Adventure really appealed to him.
'America is a place I have always loved and the chance to go and explore it both for Daytime and Peak at ITV is one I simply couldn't resist!' the chef revealed.
James Martin's American Adventure recipes: What will he be making?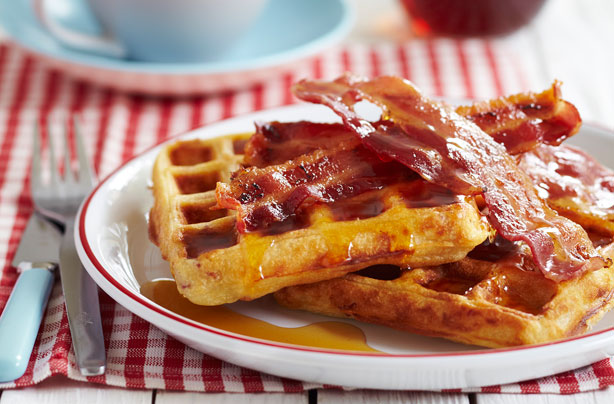 We don't have any details of the specific
American recipes
James will be whipping up on his new show yet, but we're allowed to dream. We think there'll be plenty of indulgent recipes like
fried chicken
,
waffles and bacon
, New York-style
pizza
and maybe even a handful of
Mexican recipes
thrown in too, in the form of Tex-Mex favourites like chilli cheese fries,
tacos
and
jalapeño poppers
.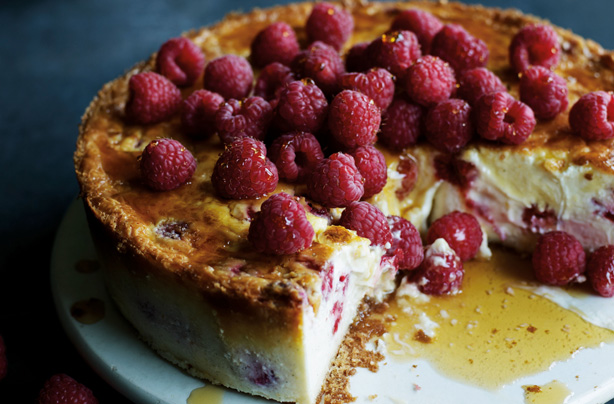 When it comes to the puds we're confident James won't disappoint and we have a feeling he'll be making his famous
New York baked cheesecake
at some point as well as maybe treating us to indulgent sweet treats like
cookies
and
doughnuts
.
James Martin's American Adventure: Episode 1
The first episode of James Martin's new show features Napa, where the chef explores local food markets and even has a go at making his own wine! James will then take inspiration from this patch of California to create recipes back at home that we can all make - hurray!
When is James Martin's American Adventure on?
James Martin's American Adventure is due to air for the first time on the
12th February
, 2018. It will run on ITV between 2-3pm.
We can't wait to see what James has in store, and we'll update you with any news on the new show just as soon we hear any!