You are here:

Chicken casserole
Chicken casserole recipes
This hearty family-sized chicken casserole is great with boiled or jacket potatoes and works well with chicken breast…

If you've got a slow cooker, cook this delicious chicken stew for up to 6 hours for a lovely rich flavour. Just as…

Let this chicken casserole with chunky cheesy dumplings slow-cook in the oven for just over an hour and you've got…

Enjoy this quick, creamy chicken casserole with mushrooms, herbs and white wine. It looks impressive but it's so easy to make.
New recipes
Rich and flavoursome with a garlicky…

Chicken thighs are cheap as chips,…

The combination of risotto, cream…
Your favourite chicken casserole recipes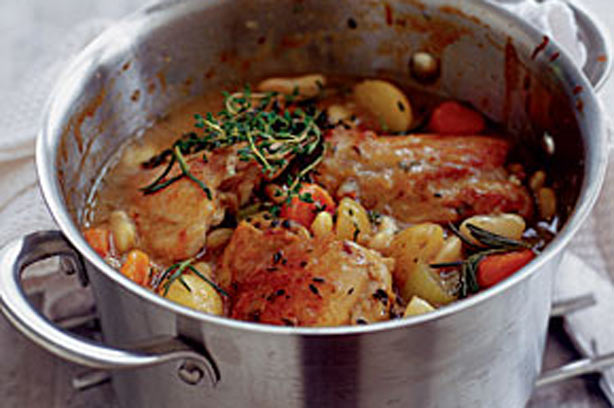 A nice chicken casserole makes a great family meal. We have lots of different chicken casserole recipes for you to choose from slow cooked chicken casserole recipes to quick chicken casserole recipes. Your current favourite chicken casserole recipes include:
Latest Chicken casserole collections
Liked our recipes? You'll love these...