Christmas recipes
Easy Christmas recipes
goodtoknow is here to make your Christmas cooking a little bit easier. We've rooted through all our cheap, quick and easy Christmas recipes to put together a guide for what to make and when.
Weeks in advance
Christmas cakes are the best place to start if you want to get in the Christmas spirit nice and early. Christmas cakes are delicious if you make them in advance and feed it your chosen liquor gradually over the weeks leading up to Christmas. Traditionally this is done 3 months before but don't worry if you've left it late, our last-minute Christmas cake recipe will do the trick.
Christmas pudding is traditionally made on Stir-up Sunday, which this year falls on the 25th November. It's not only a great way of getting one part of Christmas sorted early, it's also a process steeped in fun family traditions. Get the whole family involved in the stirring and make a wish while doing so. Read more about Christmas pudding traditions.
Cutting back a bit on spending this year? Make some food gifts for your loved ones. A big batch of jam or chutney will spread quite far - all you need is a few jars and ribbons and hey presto! Homemade Christmas chocolates and sweets are also easy to turn into food gifts and we have lots more ideas in our Christmas food gifts guide, including easy-to-make vanilla fudge.
Early December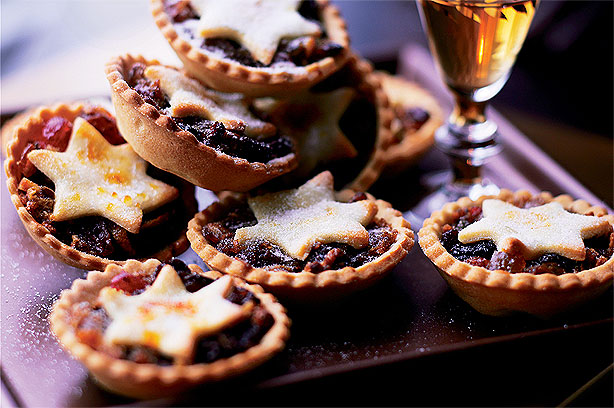 There are lots of elements to your Christmas food that you can make in advance and freeze. Planning a party? Make up some of our special Christmas canapes and pop in the freezer. Mince pies can also be made in advance and frozen - you can cook them then freeze or freeze them uncooked, either way, you're saving time.
Parts of Christmas dinner can also be made in advance. Sauces, like gravy, bread sauce and cranberry sauce, Christmas soup for starters, breadcrumbs, stock and stuffing can all be frozen and defrosted on the day. See more ideas for Christmas recipes to make in advance.
Another way to get into the Christmas spirit is to do some Christmas baking. The kids will love helping make our Christmas cupcakes and how fun are these edible Christmas biscuit decorations?
Christmas Eve
Before you know it, Christmas Eve will be upon us! Does your family have a special tradition for Christmas Eve? If you've got people coming over a fish pie or some Christmas ham always go down a treat, as do a nice plate of mince pies - don't forget to leave some out for Santa!
Christmas Day

Depending on what time you have your meal, Christmas breakfast can mean different things to different people. If you do fancy treating the family to a special breakfast to kick-start the day a little smoked salmon always makes a dish extra special. We particularly like eggs Benedict but we've got lots more brunch recipes, which are perfect if you've got a few family members staying round.
To starter or not to starter? Christmas dinner is big enough on its own but it is nice to go all out once a year and make a special Christmas starter. Soups, pate, individual tarts and salads are just some of the things you could serve - just make sure the portions aren't too big!
And so to the main event- Christmas dinner! One of the most important things to get right is the turkey, thankfully we've got this handy turkey timer to help you find out how long your turkey needs to defrost and cook for. Don't fancy turkey? Classic roast beef, lamb, chicken are all perfect mains and if you want to try something different a roast duck or goose is sure to make an impression. Now all you need is some extra crispy roast potatoes, your choice of Christmas veg and sides, some Yorkshire puddings and gravy - see our step-by-step Christmas videos to get all these dishes just right.
Christmas desserts don't have to be classic Christmas cakes or puddings either. A handmade trifle or ice cream bombe is always an impressive treat and anything with chocolate is sure to go down well. Classic desserts such as tiramisu, pavlova, chocolate fondants and sticky toffee pudding can be made in advance and frozen to cut the stress on the big day.
Boxing day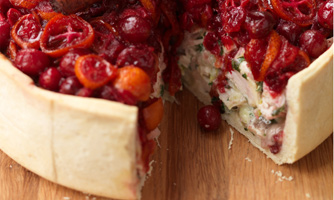 You eat so much the day before you'll be surprised that you actually still need food for Boxing Day! A great day for getting together with the family, it's also a good way to get started on using up those leftovers. Turkey and cranberry pie, a classic turkey curry - these are just some of our ways with leftover turkey. Whip up an all-in-one kedgeree or bubble and squeak to make the most of all those lovely foods in the house.
Liked our christmas recipes? You'll love these...
Hi , planning your Christmas menu? Now you can group all the festive recipes you've been saving into a Christmas folder.
Make yours today
!
Planning your Christmas menu? Start saving your favourite festive recipes into your very own
online recipe book
. Just click on the big green save button on any recipe to get started.