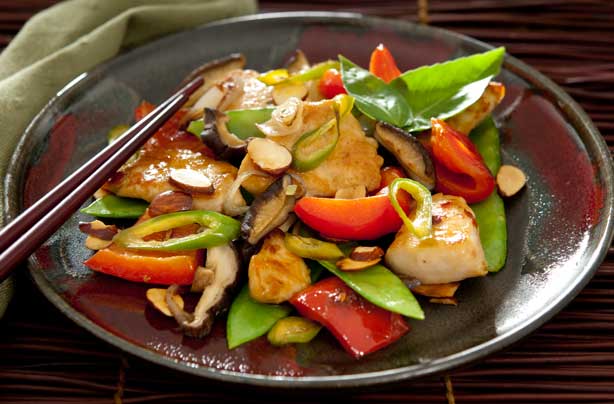 Stir-fry
Try our classic
chicken stir-fry recipeSkill level: Easy
They're quick and easy to make and great for the whole family as you can pretty much put whatever you like into a stir-fry. All you need is some veggies, your favourite meat, some stir-fry sauce (be it soy sauce, black bean or sweet and sour) and last but not least - a wok! Cook your meat first, add in the veggies and sauce and stir until combined and delicious. It really is that easy.
Once you've mastered
our chicken stir-fry (by following our simple recipe, it's ready in 20 mins!) you can swap the chicken for different meats such as beef or pork. You can add more spices to the mix or try a different variety of vegetables. Try
Ken Hom's beef and orange stir-fry
or even a spicy
Thai prawn stir-fry
.