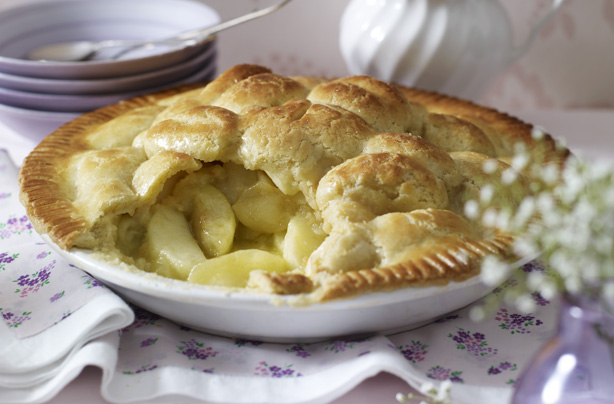 Apple pie
Try our classic
apple pie recipe
Skill level: Medium
If you've never made apple pie from scratch before, you should definitely give it a go. All you have to do is prepare the filling, roll out the pastry, assemble and cook. We've given this classic a rating of medium in terms of skill level just because it makes the pastry from scratch, but you can use shop-bought if you wish.
Once you've mastered
our favourite apple pie recipe, try adding in some other fruits like blackberries or strawberries for an even sweeter treat. You can make the shortcrust pastry from scratch too, you could even experiment with different types of pastry as your topper including puff and filo pastry.