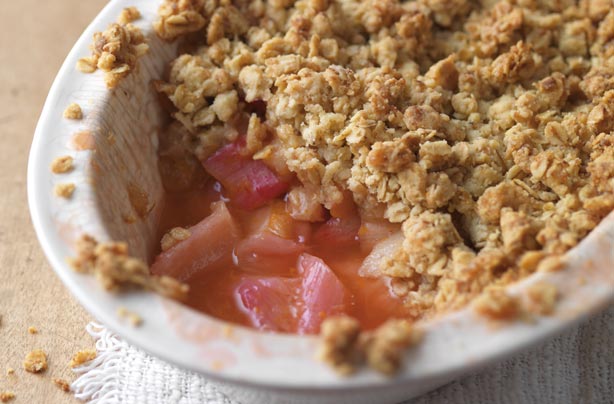 Crumble
Try our classic
rhubarb crumble recipeSkill level: Easy
Nothing beats a delicious, buttery crumble packed with fresh fruit and topped with a crisp combination of flour, oats, butter and sugar. If you don't know how to make a crumble, it's time to learn. Our step-by-step picture recipe makes this classic even easier breaking each step down.
Once you've mastered
this classic rhubarb recipe you could try other variations like swapping the rhubarb for apple instead or adding fresh blackberries to the rhubarb mix. Or turn your sweet crumble into a savoury dish, just like our
sausage and bean crumble recipe
.