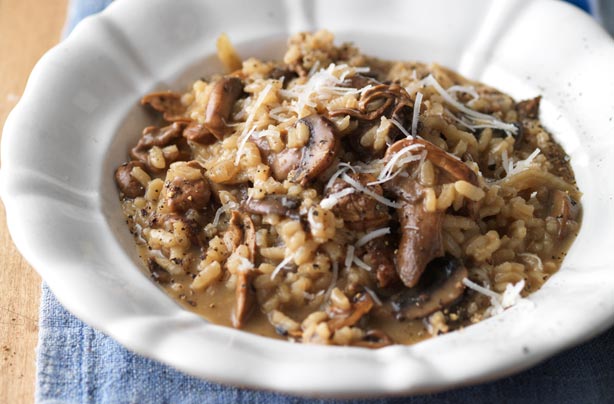 Risotto
Try our classic
mushroom risotto recipe
Skill level: Medium
Risotto is much easier to make than you may think. All you need is some risotto rice and stock and you're ready to go. We've only rated this dish medium because you have to have a little patience when it comes to cooking. Risotto is best cooked on a low heat and stirred every now and then make sure you give it some love and don't rush it.
Once you've mastered
our mushroom risotto you can add some ready-cooked chicken for texture and protein. You can add other veggies too like spinach, leeks and asparagus. Swap the white rice for brown for an even healthier spin or stuff your risotto in half peppers, top with cheese and cook in the oven.