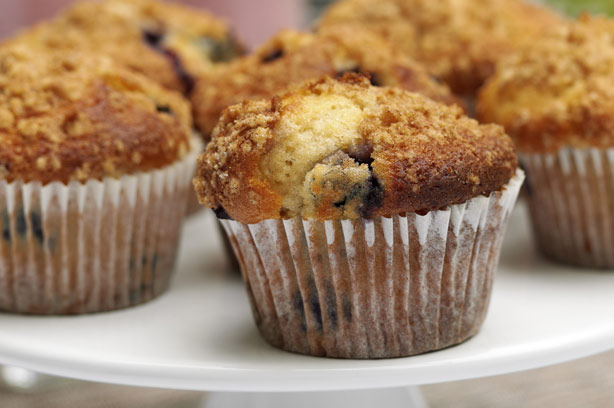 Muffins
Try our classic
blueberry muffins recipeSkill level: Easy
Whether you opt to eat your muffins for a breakfast treat or an afternoon snack, everyone should know how to bake muffins as they're super easy to make. Just cream the butter and sugar, add all of the other ingredients, whisk together, pop into muffin cases and bake - easy peasy!
Once you've mastered
the basic blueberry muffin recipe you can swap the blueberries for raspberries, strawberries or even nuts or chocolate chips instead. They're so easy, even the kids can get involved in making them.