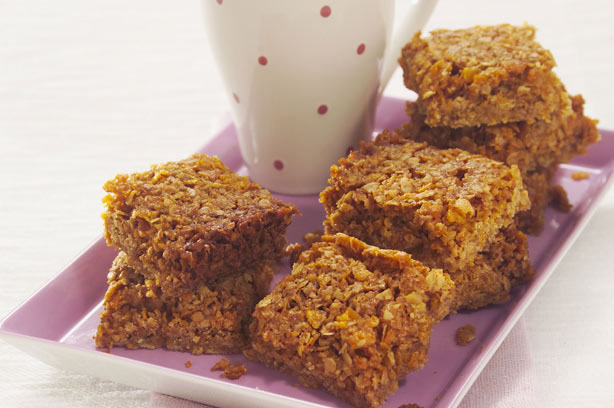 Flapjacks
Try our classic
flapjack recipeSkill level: Medium
Everyone loves a gooey, sticky flapjack - especially when it's homemade. Just heat up the butter, sugar and golden syrup on the hob, add in the rest of the ingredients and bake until golden.
Once you've mastered
your flapjack-making skills take your creativity to the next level. Try out different flavours like apple, cinnamon, orange or even carrot. Add some sweet treats to the mix too like dried apricots, white chocolate chips or you could even make flapjack a healthy
energy-boosting bar
for your lunch time snack by adding banana and mixed seeds - the choice is yours!