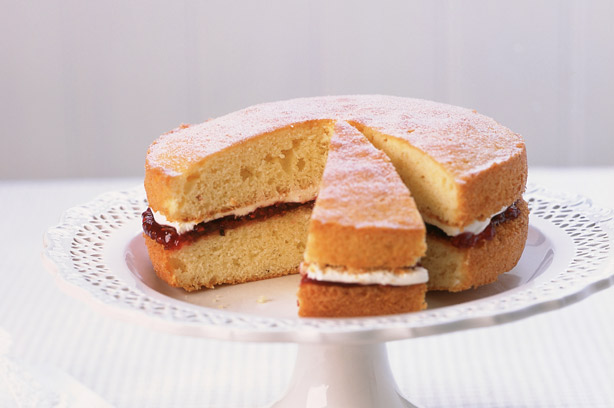 Victoria sandwich
Try our classic
Victoria sponge recipeSkill level: Easy
Everyone loves a classic Victoria sponge, especially when it's homemade. You'll feel like a pro in the kitchen once you've made this delightful treat and you can get your whole family to sample some too. Our simple all-in-one method makes this recipe as easy as pie? well cake in this case!
Once you've mastered
a Victoria sponge you can have a play around with the recipe just like we've done with these
Victoria sponge recipes with a twist
. You could fill your cake with chocolate spread and cream or decorate with fondant and sugar sprinkles.