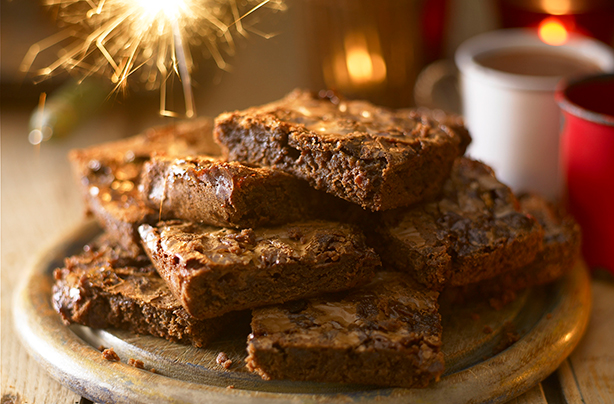 Chocolate brownies
Try our classic
brownie recipeSkill level: Medium
Brownies are just delicious. They're easy to make and the smell of these mouth-watering treats will fill your kitchen. Our classic brownie recipe is one of the best and has been tested out by many members of the goodtoknow team. Just melt the chocolate, add all the ingredients together and pour into a tin and bake. Make a big batch - everyone is going to want to sample these beauties!
Once you've mastered
the chocolate brownie it's time to turn up the heat and jazz up those chocolate brownies. Pop some Creme Eggs or other sweet treats on top like our
Easter egg brownies
. Add some nuts like pecans or walnuts, you could even add some peanut butter to the mix to make our
peanut butter swirl brownies
.