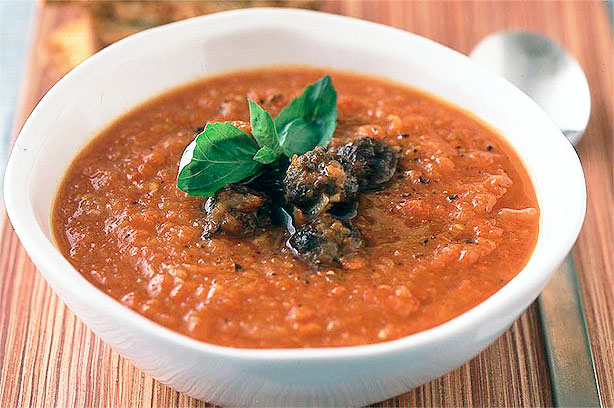 Tomato soup
Try our classic
tomato soup recipeSkill level: Easy
If you've never made your own tomato soup before and always opt for shop-bought - step away from the tinned soup. It's time for you to make one bowl of deliciously rich and healthy bowl of soup which will never let you look at the tinned stuff in the same way again!
Once you've mastered
making tomato soup you can give the recipe your own twist by adding a sprinkling of chilli powder for spice or adding some chopped tomatoes for a thicker texture. You could also try making other classic soups like
leek and potato
or
mushroom
.