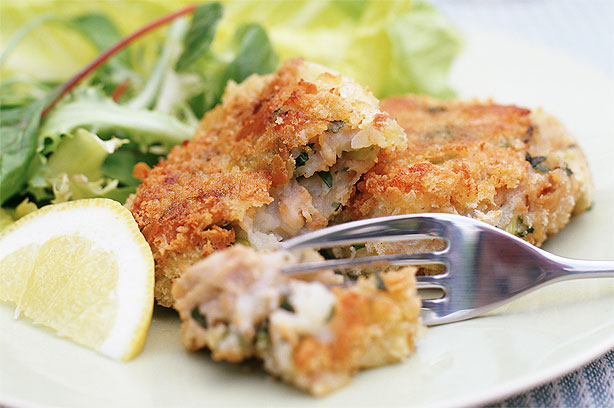 Fish cakes
Try our classic
fish cakes recipeSkill level: Easy

Lots of kids won't eat fillets of fish, but fish cakes in breadcrumbs always go down well. Served with a salad or veg, this recipe gives a well-balanced family meal that?s really easy to make. So if you?ve never made fish cakes before, give it a go. Just add the ingredients into a bowl, roll into cakes and cook until golden.
Once you?ve mastered
the skills of making a classic salmon fish cake you can move onto other versions or swap the salmon for different fishes like cod, haddock or tuna. Why not get the kids to help as well?