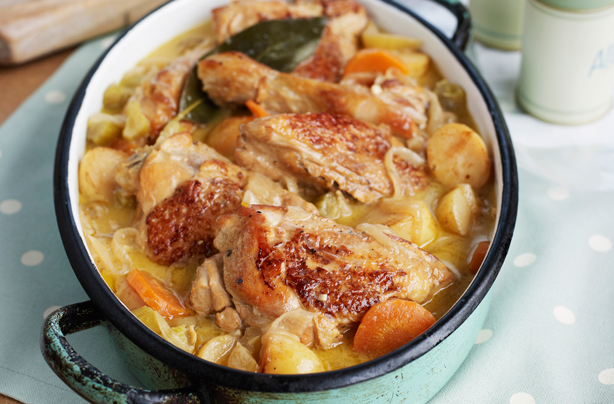 Chicken casserole
Try our classic
chicken casserole recipeSkill level: Medium
If you've got a large family, casseroles are a great way of feeding everyone in the winter time. You can prepare a casserole in advance so you can sit back and let the oven do the hard work for you when it comes to cooking. You can add plenty of veggies into the meat-infused gravy and more than likely you can get away with it too as the veg will be so soft, tender and full of flavour - the kids won't be able to complain!
Once you've mastered
a chicken casserole you could try other variations like beef or lamb casserole. You could add whichever veggies you prefer, like carrot, leek or swede. Make your casserole vegetarian friendly by making a
vegetable version
or make it extra healthy just like our
healthy option
.