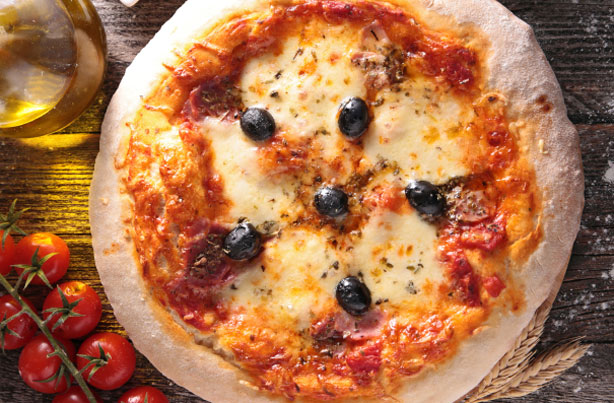 Pizza
Try our classic
pizza recipe
Skill level: Easy
There's more to pizza than a takeaway. Homemade is by far the best and it's so much healthier for you too. You can add whichever topping tickles your fancy and you can make the base from scratch or opt for a speedy shop-bought version instead. Either way pizza is a really simple recipe - so simple in fact, you could make it with the kids!
Once you've mastered
the basics of pizza making you can experiment with different toppings and flavour combinations. Try different cheeses; swap mozzarella for Cheddar or goat's cheese. You could add fresh veggies like peppers, mushrooms, onions or even asparagus. And if you want to go that one step further you could add flavour to the base too when making the dough from scratch - hints of rosemary or basil in the dough will transform your pizza.