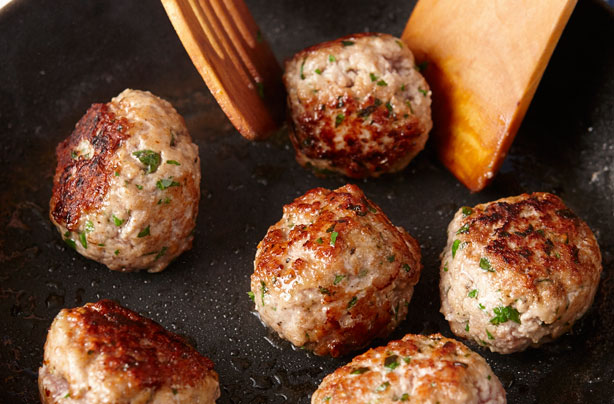 Meatballs
Try our classic
meatball recipeSkill level: Easy
Meatballs are so simple to make (especially with our step-by-step picture guide) and are perfect if you fancy something different at dinner time. The fresher the mince you use, the better the meatballs are going to taste so bare this in mind when it comes to choosing your mince. All you need is tomato sauce, fresh herbs and pasta to serve ? simple, delicious and sure to become a family favourite.
Once you?ve mastered
making meatballs you can try out different recipes like our
chilli con carne meatballs
or our
meatball pasta bake
. You can swap the mince for turkey or even Quorn mince for a vegetarian option.