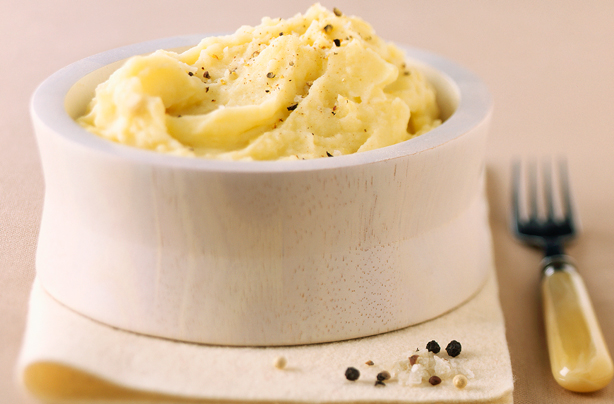 Mash potato
Try our classic
mash potato recipeSkill level: Easy
Everyone loves a creamy, buttery mash potato with their meals every now and then. It's hard to get the perfect mash potato but our recipe gives yo uperfect results every time. All you have to do is boil the potatoes until soft, drain the water and then mash until your heart?s content. A dash of milk and a knob of butter will transform your mash making it smooth and creamy.
Once you?ve mastered
the art of mashing a potato it?s time to add some more flavour. Add spring onions and cheese for cheese and onion mash or add a spoonful of wholegrain mustard for an extra kick.