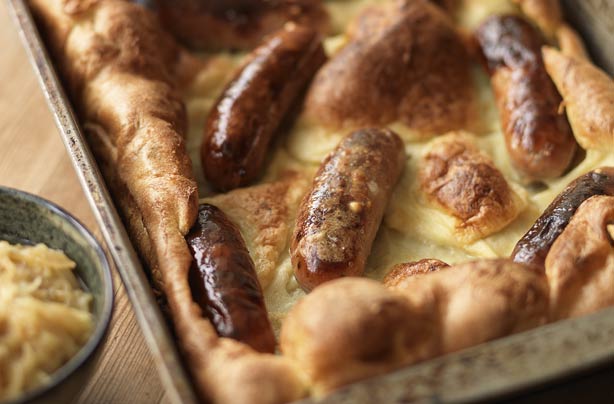 Toad in the hole
Try our classic
toad in the hole recipeSkill level: Medium
Sausages, Yorkshire pudding and onion gravy, toad in hole is the ultimate comfort food. Learn how to make the perfect Yorkshire pudding batter and how to get those sausages crisp on the outside but tender in the inside with our classic recipe.
Once you've mastered
a toad in the hole you can try all sorts like wrapping your sausages in bacon, seasoning your Yorkshire pudding mix with herbs or swapping those pork sausages for veggie ones instead.