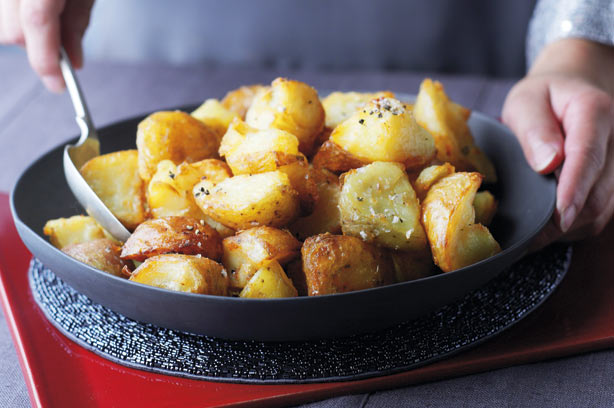 Roast potatoes
Try our classic
roast potato recipeSkill level: Easy
The best part of any roast dinner (well, one of the best bits anyway!) is a crunchy, perfectly cooked roast potato. When it comes to roast potatoes it?s all about the crisp outside and the light and fluffy inside ? if you can get this right, you can officially call yourself a roast potato pro! A dash of oil heated in the oven will make your potatoes extra crisp.
Once you?ve mastered
the art of roasting potatoes you can add other veggies to the dish too like onions and garlic for more flavour. You could try using butter instead of oil for a richer texture or you could also cook your potatoes in goose fat. Want an extra naughty treat? Top your cooked roasties with cheese and pop back in the oven.