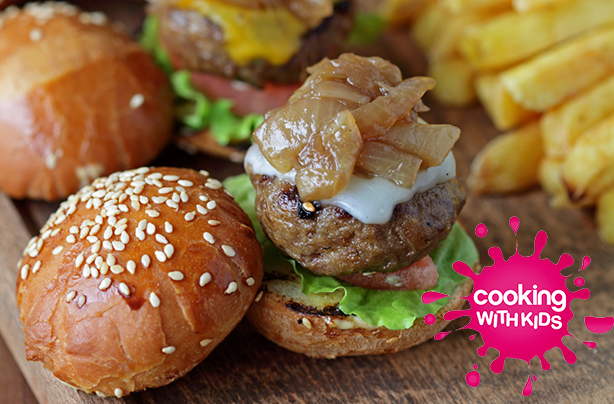 Burgers
Try our classic
burger recipe
Skill level: Easy
Homemade burgers are so much juicer than shop-bought and are easy to make too. If you?ve never made burgers before it?s best to start off small and work your way up. Beef mince, onions and egg make up the basis of a good burger - not forgetting the golden burger buns and ketchup to serve.
Once you?ve mastered
the challenge that is making a burger you can add loads of different flavours and fillings to the basic mix, like spices to give the meat an kick or chopped mushrooms to get some more veggies into your kids diet. Swap the mince for pork, turkey or Quorn for the veggie option.