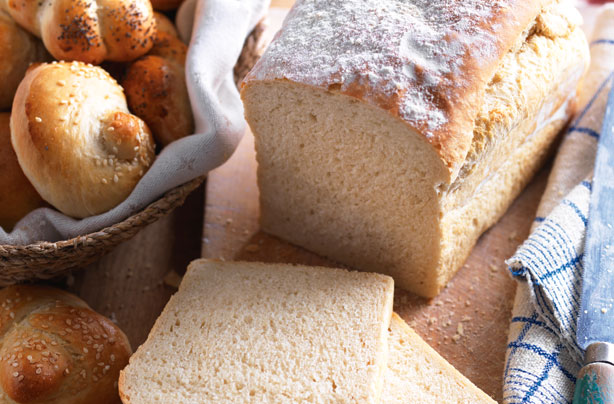 Bread
Try our classic
white bread recipe
Skill level: Medium
Fancy trying something new this month? How about baking your own bread? Nothing beats the smell of warm bread baking in the oven. It might sounds daunting to make with all the kneading and proving and yeast action going on, but bread is actually rather simple to make.
Once you?ve mastered
our classic white loaf bread recipe you?ll be ready to give Paul Hollywood a run for his money! You can make individual bread rolls, you could try making
soda bread
or you could take your skills to the next level and make a delicious Italian
focaccia
.