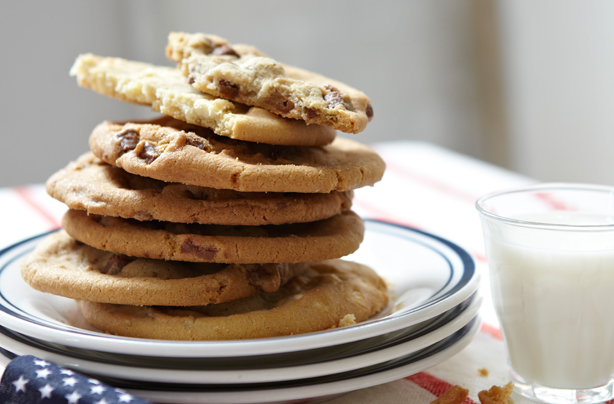 Chocolate chip cookies
Try our classic
chocolate chip cookies recipeSkill level: Easy
A batch of freshly made chocolate chip cookies will beat a pack of shop-bought any day. Just cream the butter and sugar and chuck in the rest of the ingredients and mix - it really is that simple. You can even get the kids to help you make them too. Make up a big batch of cookie dough, wrap in cling-film and freeze - you can then bake up a batch of cookies whenever you fancy them.
Once you've mastered
these sweet treats you can swap the chocolate chips for Smarties, white chocolate chunks or even nuts and fruit mmm...