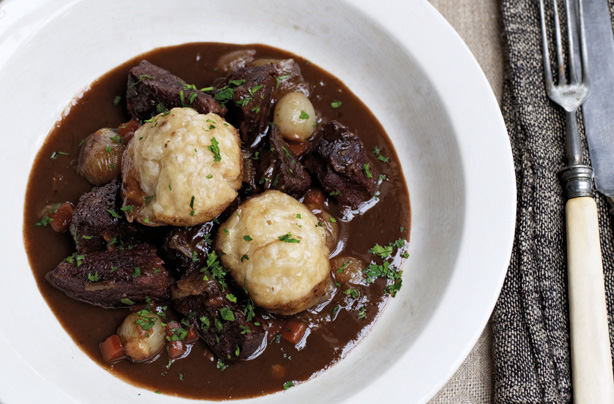 Beef stew with dumplings
Try our classic
beef stew with dumplings recipeSkill level: Medium
An absolute essential in the colder months (and let?s face it, we see our fair share of those), a rich beef stew with homemade dumplings will keep the whole family warm. If you?ve never made a stew before, our favourite recipe, courtesy of James Martin, combines tender chunks of beef with a rich stock and homemade dumplings.
Once you?ve mastered
this delicious stew you can try other alternatives. Swap the beef for lamb, chicken or pork. Take the beef out of the recipe and add in heaps of mushrooms and veggies to make a vegetarian option.