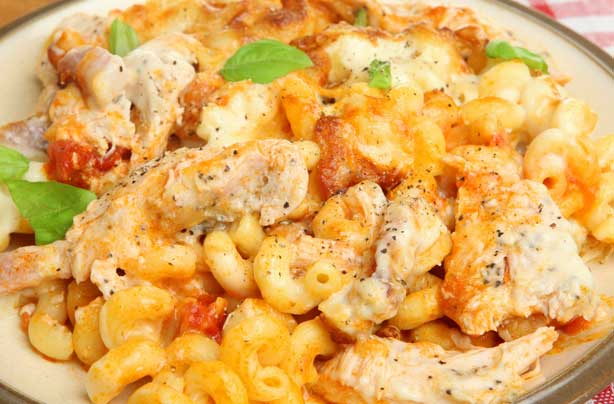 Pasta bake
Try our classic
pasta bake recipe
Skill level: Easy
When it comes to feeding a lot of hungry people, a pasta bake is top of the list. Topped with cheese and packed with tender meat and veggies, pasta bake is the saviour of mid week meals. It?s very simple to make and is a great way of serving your pasta - especially if you?re running low on ideas.
Once you?ve mastered
our delicious chicken pasta bake you can try other variations swapping the chicken for other meats like beef or fish like tuna. Try different sauces too, like a rich cheese and tomato sauce, a cream sauce or pesto based sauce. We?ve got so many
pasta bake recipes
to choose from you?ll be spoilt for choice!