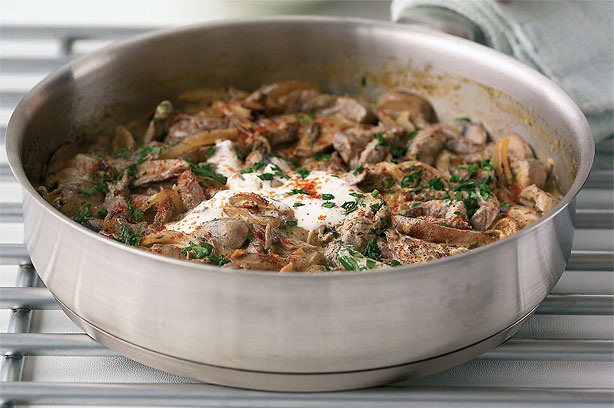 Beef stroganoff
Try our classic
beef stroganoff recipeSkill level: Medium
We all love stews and casseroles, but if you don't have the time to prepare one, a beef stroganoff is a delicious meaty alternative and ready in just 30 mins. Stroganoff has a light creamy mushroom-infused sauce which brings the whole dish together nicely.
Once you?ve mastered
a beef stroganoff you can swap the meat for others like pork, lamb or chicken. We've also got a
mushroom stroganoff
too for a meat-fee alternative. The easy mushroom sauce would also work well with pasta.