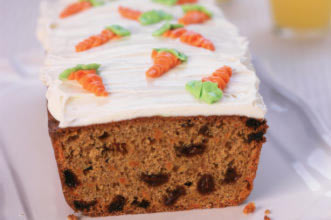 Carrot cake
Try our classic
carrot cake recipeSkill level: Medium
If you love baking cakes, you?re going to love making a delicious carrot cake. It?s soft, moist and full of spices (and carrots of course!) which makes it a family favourite. Follow our step-by-step video recipe which will guide you every step of the way.
Once you?ve mastered
this favourite you?ll want to make it time and time again! You can give it a twist too by turning it into a tray bake or adding some pineapple or banana to the recipe.