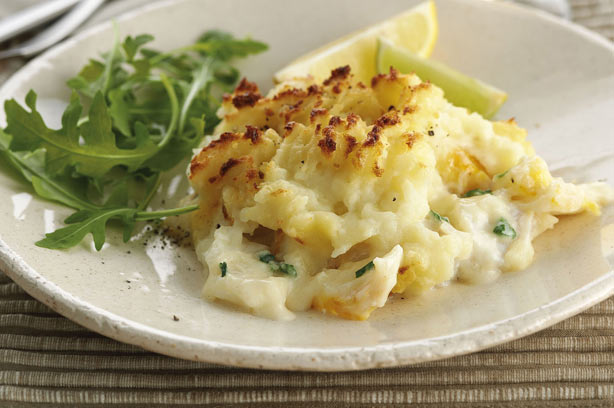 Fish pie
Try our classic
fish pie recipe
Skill level: Easy
A buttery mash potato topping and a creamy, white sauce turns your simple piece of fish into a dinner fit for royalty. If you head towards the fish counter when you buy your fish you?re more than likely going to get a better deal than buying already prepared fish pie mix so shop around before you buy.
Once you?ve mastered
a delicious fish pie you can add some veggies into the sauce like spinach, asparagus or mushrooms ? it?s the perfect way to sneak vegetables into your kids? diet. You could also add cheese or breadcrumbs to the top of your mash and pop under the grill for the last 5 minutes of cooking for an extra crispy finish.