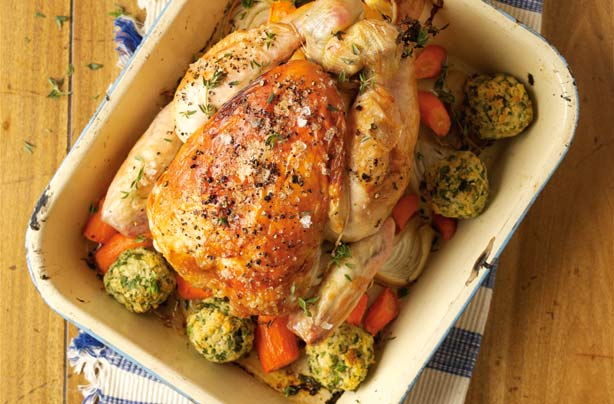 Roast chicken
Try our classic
roast chicken recipeSkill level: Medium
There's nothing quite like a traditional roast chicken with all the trimmings to get the whole family round the table on a Sunday. If you've never roasted a chicken before, it's your time to shine. Streaks of bacon, a smidge of butter and homemade stuffing is all you need to add a mass amount of flavour to your bird. Just remember to keep a watchful eye on the clock when it comes to cooking.
Once you've mastered
this classic roast chicken recipe it's time to up the ante. Stud with cloves of
garlic
, smother with a
balsamic glaze
and get experimenting with flavours - everyone will want to come to your house on Sunday from now on!