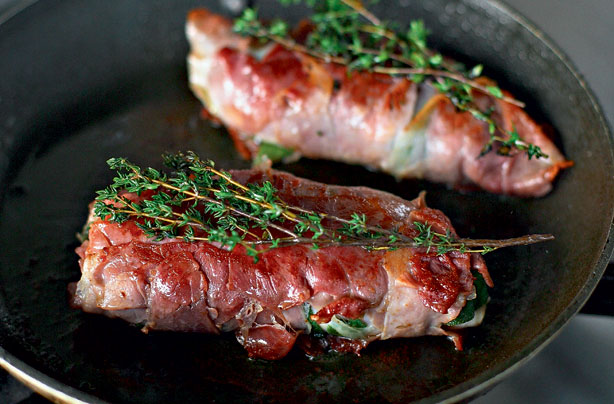 Stuffed chicken breast
Try our classic
stuffed chicken breast recipeSkill level: Medium
If you fancy trying something new with your chicken breasts, stuffing them is a great choice. You can add so much flavour to your chicken and you can sneak in some veggies for the kids too. Stuffed chicken breasts make an impressive option if you're cooking for friends as they look fancier than they are. Just choose your fillings, flatten your chicken breasts, pop the filling in and roll up tightly and wrap in cling film. Pop in the fridge and remove the cling film before cooking - simple!
Once you've mastered
the art of stuffing a chicken breast it's time to experiment with the different fillings. Choose from a variety of veggies, cheese or even nuts and fruit. Serve alongside new potatoes and handfuls of fresh salad leaves for a healthy finish.