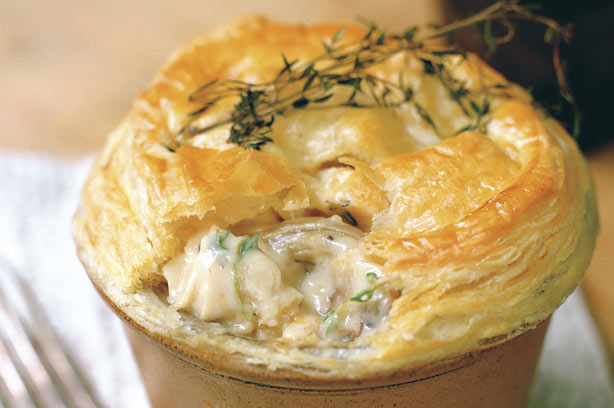 Chicken and mushroom pie
Try our classic
chicken and mushroom pie recipeSkill level: Medium
Pies are much easier to make than you may think especially if you cheat and use ready-made pastry (shhh, we won't tell if you don't!) Making the filling from scratch is the most important part of the pie - you can control what goes in, be it fresh veggies or a homemade sauce. Knowing what goes into your pie and opting for homemade instead of shop-bought is definitely the healthier option.
Once you've mastered
this classic chicken and mushroom pie it's time to expand and make other pies like our
cheese pie
(suitable for vegetarians!), the Hairy Bikers' favourite;
steak and ale pie
or even teach yourself how to make the pastry from scratch using our simple
puff pastry recipe
.